Dubai 'set to achieve tourism vision 2020 targets'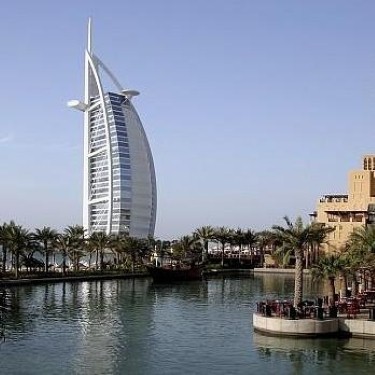 Dubai will achieve high levels of growth in its tourism sector and is on track to reach the targets set out under the Tourism Vision 2020, according to the director-general of the Department of Tourism and Commerce Marketing (DTCM).
The target will see the emirate strive to attract 20 million visitors a year by 2020 - something that Helal Saeed Almarri believes is completely achievable.
He made his comments at a recent press conference, held just ahead of the publication of this year's Dubai Annual Visitor Report, according to Arabian Business.
The new study will demonstrate that the emirate attracted a record-breaking 13.2 million tourists in 2014 - marking an increase of 8.2 per cent compared to 2013, which is almost double the global average of 4.7 per cent.
Mr Almarri said that his expectations for this year were high, predicting that the number of visitors hitting Dubai's shores will rise by between seven and nine per cent and forecasting that direct spend from tourism will grow to represent 20 per cent of the emirate's gross domestic product.
He added that he did not expect revenue growth to outperform visitor numbers, unless tourists began to stay in the emirate for "substantially longer periods of time".
In 2014, the average length of stay for hotel guests was 3.8 days, but for international visitors staying with friends or in privately rented accommodation, this rose to 7.8 days.
The director-general dismissed fears attached to increased supply, explaining that the figures reveal revenue growth of 9.8 per cent, even in times when new hotels have come to the market, so these concerns are "not borne out".
"If you look at our figures, overall revenue growth for hotels was 9.8 per cent and we can see demand has outstripped supply for the past four years, so these concerns are not borne out."
He noted that there had also been an increase in tourists emanating from established source markets, particularly in the UK, Germany and eastern Europe - helped by the relaxed rules surrounding visas.
"We are on track, but I wouldn't say there's no pressure. Every year we face new challenges and it is about targeted marketing and continuing to raise awareness of Dubai as a global tourism destination. We want more word of mouth recommendations," Mr Almarri said.
"But look, until last year there was no Boxpark, no The Walk at JBR, plenty of other things weren't here - Dubai is not stopping. I am confident demand will grow and we will meet our goals."