Dubai 'set for significant tourism growth from GCC and MENA regions'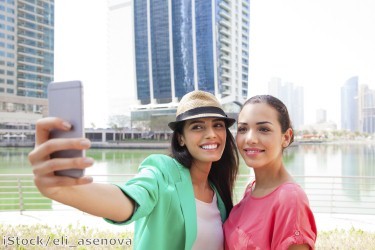 Dubai could experience significant growth in tourism from the GCC and Middle East and North Africa (MENA) regions, according to the Department of Tourism and Commerce Marketing (DTCM).
These two areas account for a combined 33 per cent of the emirate's total number of visitors every year - which hit 11.63 million in 2014.
Speaking at last week's United Nations World Tourism Organisation (UNWTO) Ministerial Forum on Intra-Arab Tourism, Haleel Saeed Almarri, director-general of the DTCM, explained how important the GCC and MENA regions are to Dubai's tourism economy.
He also outlined the key reasons why they both remain central to the emirate's plans for increasing the overall number of people that visit every year. It hopes to see this figure climb to 20 million per annum by 2020.
"In 2014, 22 per cent of international visitors to Dubai came from GCC markets and 11 per cent from other countries within the MENA," Mr Almarri noted.
"However, there is still significant potential to increase visitation, thanks to the connectivity provided by Dubai Airports and our home airlines, Emirates and flydubai, the visa policies of the UAE and the range of hotels, attractions and events which appeal to travellers from the regions."
Of those that visited Dubai last year, 2.98 million came from GCC countries, marking an increase of 12.4 per cent versus 2013, while 1.55 million originated from the MENA region, which is 18.1 per cent higher than the previous year.
The forum was organised to gather leaders from both the public and private sectors from across both areas to discuss cooperation between nations to increase intra-Arab tourism.
A key focus at the conference was increasing connectivity across countries and making it easier to travel by easing visa policies.
Mr Almarri told the audience that he felt these were particularly challenging goals for Dubai. He said that connectivity is one of the driving forces behind the emirate's success in tourism - a statement backed up by the fact that Dubai International Airport is the world's busiest global hub.