Dubai set for 'event filled 2014'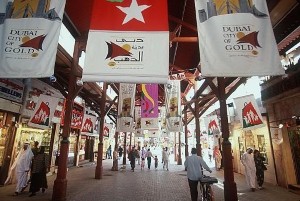 2014 is going to be an excellent year for the Dubai events industry.
This is according to Dubai Calendar, the one-stop resource for information about what is going on in the emirate. According to the hub, a range of sporting, arts, culture and heritage events are planned for the coming 12 months.
Hamad bin Mejren, executive director of Dubai's Department of Tourism and Commerce Marketing, acknowledged how good 2013 had been, but he expects the next year to be 'even better'.
'We have established a dynamic and diverse calendar of year-round events that rival those of the greatest cities in the world. Events, such as those taking place in January and February, are a major contributing factor in attracting visitors to Dubai and a key pillar in our strategy to deliver the Vision for Tourism 2020,' he added.
One date that is a must for musicians is the Emirates Airline Dubai Jazz Festival, which kicks off on February 13th and features icons of the genre Al Foster, Larry Carton and Steve Grossman.
Despite its name, more mainstream acts will also be taking part, including UK singer Olly Murs and rock legend Carlos Santana.
February also sees the arrival of the inaugural Dubai Food Festival, where residents and tourists will be given the opportunity to sample some of the finest gastronomy in the UAE. The region's highest profile chefs and restaurant owners will be making an appearance.
Speaking about this event, Mr bin Mejren said it has 'set the tone' for the remainder of the year, as there will be a vast array of colourful and entertaining occasions for individuals to check out.
Sporting events include the Dubai Duty Free Tennis Championships 2014 and the Omega Dubai Desert Classic 2014, the latter of which gets underway tomorrow (January 30th) and features current world number one Tiger Woods.