Dubai set for Champs Elysees-style strip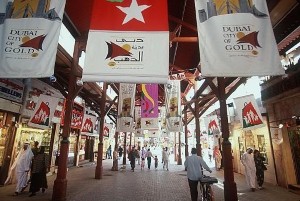 The Motor City area of Dubai is set to welcome a new strip in the style of the Champs Elysees.
This is according to Emirates 24/7, which reports that Union Properties has unveiled a raft of development plans in the city. According to chairman Khalid Bin Kalban, the project will be launched in the middle of the year. Once completed, it will replicate one of the most expensive strips of real estate in the world.
Aside from this, the company has also announced it will construct six projects worth AED 1.5 billion (£244 million). These include expanding the Green Community area of Motor City and a retail development entitled The Ribbon.
Union Properties announced last month that it was considering selling the concept and development ideas for its Green Community expansion to an investor, while still staying on as project managers. This will ensure a double payday for the firm, as it will receive sales commission on top of fees for overseeing the build.
Its plans for Motor City involve the creation of five new towers between 20 to 35 storeys in height. It had intended to plan and develop the sites themselves, but the proposed buyer's offer may prove to be more lucrative for the firm.
The first project to be constructed will be The Ribbon, which comprises of restaurants, recreational facilities and a host of international retail brands. Work will begin on all six projects at various points this year.
The developer has seen profits skyrocket over the last year, reaching AED 1.58 billion in 2013. This is was against the previous year's achievement of AED 175.8 million. Meanwhile its revenues reached AED 4.49 billion, compared to AED 1.87 billion in 2012. It was also able to recommend a five per cent bonus share dividend to its shareholders last year.
Union Properties was founded in 1987 and the company is seen as one of the UAE's leading property developers.