Dubai sees stability in property prices'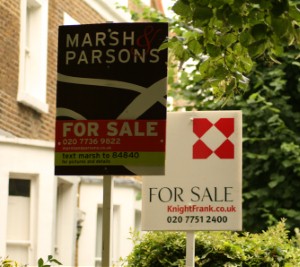 Dubai's property market is returning to a stable state, with a moderate pace of growth, now the fanfare over the emirate's successful World Expo 2020 bid has calmed somewhat, according to a new report.
After it was announced Dubai had won its bid to host the global event, the property market experienced a strong demand for residential builds and average values were boosted by 51 per cent during 2013.
According to a new report from Cluttons, a slew of regulations and the calming frenzy have meant the pace of growth has cooled and rate acceleration has slowed. Residential values expanded three per cent in the first quarter of 2014, rising almost six per cent compared to last year's final quarter.
Steven Morgan, chief executive officer of Cluttons Middle East, said: "The implementation of the Federal Mortgage Cap, along with measures such as the doubling of the property registration fee to four per cent, and the ban on off-plan re-sales until handover by some developers, have positively influenced the market's behavior. This has been reflected in the gradual slow down in price acceleration, which we view as a normalisation of the residential market."
According to the firm, the launch of the Federal Mortgage Cap in December 2013 is have the most impact on the rate of price acceleration.
In addition, the report suggests the fall in the number of buyers has opened up opportunities for institutional investors to take advantage of the market while prices stabilise further and domestic demand lessens to a certain extent.
Mr Morgan claims there has already been a wave of institutional activity, which will help to diversify Dubai's long-term demand base, in the wake of the Dh6.9 billion investment by Chow Tai Fook Endowment Industry Investment Development (Group) Ltd. The organisation has purchased high-end residences, serviced apartments, as well as two and five star hotels at the Dubai Pearl Scheme.
According to the report, rents are still up 16 per cent compared to last year, with values driven by the rapid rebounding of the economy and increased levels of job creations.
Mr Morgan concluded: "It's too early to assess what impact, if any, the supply pipeline will have on the longer term performance of the rental market. In the near term, factors such as affordability and the ongoing delivery of new schemes will dampen the speed at which rents rise."