Dubai sees rents for prime office space jump 25%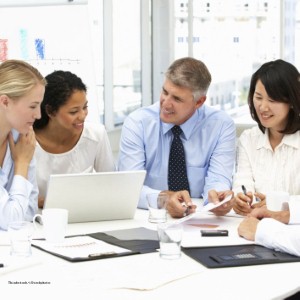 In the year ending September 2014, rents for prime office space in central Dubai jumped by 25 per cent, indicating that the market is continuing on its road to recovery, according to a new report.
The figures from property broker Cluttons attributed the spike in rent prices to increased demand from banks, developers and airlines looking for a base in the emirate.
Rents for grade A office space climbed 8.7 per cent in the second quarter of 2014, taking the average price to AED250 (£43.55) per square foot.
In addition, the core business districts - the Dubai International Financial Centre, Downtown Dubai and Sheikh Zayed Road - continue to command the biggest yield for office space, with tenants paying between AED220 and AED280 per square foot.
Steve Morgan, chief executive of Cluttons Middle East, said that following the slowdown that historically happens during the summer months, the market has regained its strength and robust demand for well-located space has persisted.
'Across the business sectors, the office market remains very active in all segments. We have been recording a steady rise in take-up by both existing and new occupiers, with the banking and financial services, real estate and aviation sectors being among the most notable.'
The increase in demand has also lead to a boost in rental yields for secondary office space, which enjoyed a staggering rise of 18.2 per cent during the third quarter of 2014, rising to AED130 per square foot - a 44 per cent hike compared to 2013.
According to Cluttons, the vacancy rate is slowing, which means demand is beginning to return to areas that suffered during the financial crash of 2008, such as Business Bay, where prices have risen from around AED250 per square foot in 2012 to AED400 today.
Cluttons has predicted that where some business areas may be impacted by oil prices, the commercial real estate market will remain largely unaffected
'Commercial property, though, should be relatively resilient given that firms tend to take a medium to long-term view - which continues to look positive for the GCC - when launching expansion plans,' he said.