Dubai sees more than £18bn in real estate transactions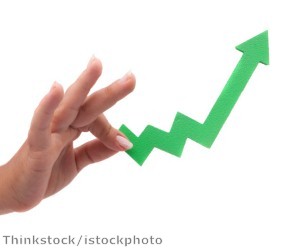 Official figures show real estate deals in Dubai exceeded AED113 billion (£18 billion) in the first six months of this year.
The Dubai Land Department (DLD) has released statistics that reveal more than half (54 per cent) of these transactions were property sales. A further 42 per cent were mortgage deals.
Commenting on these figures, Sultan Butti Bin Merjen, director general of the DLD, stated: 'The Dubai real estate market has become the focus of attention for an increasing number of investors from around the world.
'This interest can be attributed to several reasons, most importantly the renewed confidence in the Dubai market after the city's winning bid to host World Expo 2020.'
He added that the strengthening financial position of many major companies in the emirate's real estate market has also contributed to the optimism currently felt among investors.
Sultan Merjen said the DLD expects Dubai to remain an attractive place for investment in the foreseeable future and to take advantage of the increased demand that has been generated in the first half of this year.
Craig Plumb, head of research for the Middle East and North Africa at professional services and investment management specialist JLL, told the Khaleej Times these positive figures are evidence of the emirate's status as a 'safe haven for local and regional investors'.
Sultan Merjen revealed the DLD has been working on an economic policy that aims to ensure Dubai is 'ahead of the global competition' by supporting 'mega developments' such as the upcoming Mall of the World project.
He said projects such as this have been launched in conjunction with government initiatives that promote investment and new laws and legislation that help to ensure the market grows at a healthy pace.
The positive impact of government action on investor sentiment was highlighted by JLL earlier this month, with the organisation's head of capital markets for the Middle East and North Africa saying increased transparency and the upcoming World Expo have all increased the emirate's attractiveness.