Dubai 'seen as a launch city' for global brands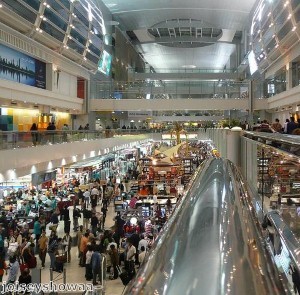 An increasing number of global brands are seeing Dubai as a launch city for new products.
Gulf News reports the emirate is now regarded on a par with established locations such as London, Paris and New York. 
This follows are report by consultancy firm CBRE which found 25 brands made initial entry into Dubai in 2012, placing it among the top four global markets for retailer expansion. Figures for last year have not yet been released, yet there is an increased level of optimism that the city will make even more gains.
Smartphone companies were the first to take advantage of Dubai's position on the world stage, with BlackBerry and Samsung launching new devices in the emirate at the same time as other key locations. The Canadian firm was so confident in the emirate, it decided to release its comeback Z10 model there. Microsoft also had the same strategy when it released its Windows 8 operating system in the city. 
Now, the American luggage maker Samsonite will be the latest to test the theory. It will re-introduce its newly-acquired Hartmann brand of luxury products in just five cities across the world. Dubai has been announced as one of these, alongside Seoul, Tokyo, New York and Paris.
Once the luggage of presidents, Hartmann experienced a downturn and soon found itself with a marginal presence outside of the US. Samsonite intends to change that and plans to open an exclusive store for the brand in Manhattan, while also looking to expand into either Dubai Mall or Mall of the Emirates.  
Ramesh Tainwala, chief operating officer at Samsonite, stated: "The decision to have Dubai as a launch city was an easy one to make - this is a market that a luxury label can conceivably thrive in. Global prestige brands cannot afford not being in Dubai."
He added the emirate would soon be able to see the full range of Hartmann products. These include leather accessories, which make up around 80 per cent of total sales.