Dubai seeks to boost economic ties with India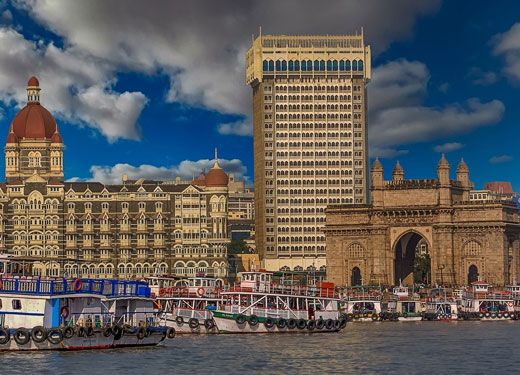 Bilateral ties between Dubai and India are set to be further enhanced following the decision by the Dubai Chamber of Commerce and Industry (DCCI) to open a second representative office in the country, which ranks as the emirate's second-largest trading partner.
According to a statement issued by the DCCI, the office will help the organisation identify "new business opportunities for Chamber members, attract Indian companies to Dubai and expanding bilateral trade and investment".
Located in Mumbai, the opening brings to 10 the number of representative offices operated by the DCCI worldwide. Other cities include Sao Paulo, Brazil; Baku, Azerbaijan; Addis Ababa, Ethiopia; Erbil, Iraq; Accra, Ghana; Maputo, Mozambique; Nairobi, Kenya and Shanghai, China.
"As the world's sixth largest economy, India is clearly an engine of global growth that offers tremendous business potential and growth prospects," said H.E. Hamad Buamim, President and CEO of Dubai Chamber. "Economic reforms and development plans in India are creating new business opportunities in key sectors such as infrastructure, logistics and urban planning which companies in Dubai can benefit from.".
The DCCI recently revealed the number of Indian companies registered with the organisation increased from 27,717 in 2015 to 38,238 in the first half of 2018, marking a growth rate of 38%.
The value of Dubai Chamber member exports and re-exports to India amounted to AED 3 billion ($817 million) during the first half of 2018.
Non-oil trade between Dubai and India reached AED 99 billion ($27 billion) in 2017, representing 7.6% of Dubai's total non-oil foreign trade for the same year.
India ranks as Dubai's top tourism source market and a vital source of foreign direct investment (FDI).
Indians accounted for more than 12% of the 8.1 million international overnight tourists who visited Dubai in the first half of 2018, according to data issued by Dubai Tourism.