Dubai seeks sustainability boost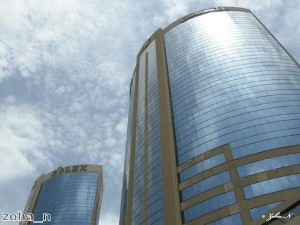 A major push for improved sustainability is taking place within the Dubai government.
Representatives from more than 30 governmental departments have attended a range of seminars and workshops aimed at encouraging a more sustainable use of energy and resources in the emirate.
Organised by the Dubai Supreme Council of Energy (DSCE) in partnership with the Emirates Wildlife Society (EWS), the two-day event focused on an array of topics, ranging from reducing water consumption through to the greater conservation of power - all issues designed to make Dubai a leading light in energy sustainability in the months and years ahead.
Formed in August 2009 by His Highness Sheikh Mohammed bin Rashid Al Maktoum, the DSCE has set out a framework of governance for streamlining existing energy practices to optimise synergy and efficiency.
Its vision is to make Dubai a role model across the globe in energy security and sustainability.
'Our cooperation with EWS comes as part of our interest to exchange experiences with various parties including non-profit organisations and we look forward to see the results of this cooperation,' commented Ahmed Butti Al Muhairabi, secretary general of DSCE.
Attendees at the event were treated to a range of insights into how their departments can help the government to reach its goal of a 30 per cent reduction in energy demand by 2030 as part of Dubai's Integrated Energy Strategy, as well as pushing for the diversification of energy sources.
Mattar Al Kaabi, executive director for building facilities management at Tecom Investments - winner of last year's EWS Hero of Companies award - noted the success of such initiatives lies not just with management, but with companies and organisations empowering and educating their workers on the ground to help deliver sustainable improvements across the board.
As a result of these workshops and the resultant greater focus on green issues, Dubai could soon be among the world's leading nations for its commitment to a more sustainable future, highlighting yet another good reason for buyers to push ahead with property investment in Dubai.