Dubai secures prestigious squash tournament for next 3 years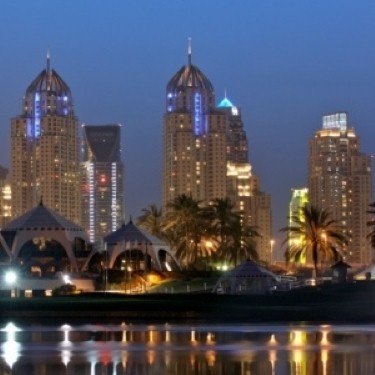 Key events and exhibitions have been among the most important tactics employed by tourism officials in Dubai to attract more visitors to the emirate over the course of the last few years. And now, the industry will be celebrating after Dubai secured the rights to a prestigious sports tournament. 
Dubai has already held a number of important sports events in the last few years, including PGA golf, ATP tennis tournaments and various popular horse racing spectacles. Now, the Professional Squash Association (PSA) has announced that it has granted Dubai the right to host its end of season Dubai World Series Finals for the next three years. 
The prestigious tournament sees the best eight squash players in the world from both the men's and women's games come together to compete for the right to be the end of season champion. 
PSA and Dubai Sports Council announced this week that the event will be coming to the emirate in late May each year for the 2015-16, 2016-17 and 2017-18 seasons. 
It is hoped that the fact squash is already a popular event in the Middle East, where many of the best players come from, will mean that the event is a runaway success with local spectators, as well as attracting fans from around the world.
"Hosting the PSA Word Series Finals in Dubai is an opportunity for us to create further awareness of the prestigious game in this part of the world. Staging this event next year strengthens the UAE's position in general, and Dubai's position specifically, as a leading sports destination in the world, as we add squash to our already impressive and diverse sports portfolio," said secretary general of Dubai Sports Council, Saeed Hareb.
"We are confident that this event will help raise the profile of the professional game and boost its popularity in Dubai, the UAE and across the region." 
Chief executive of PSA, Alex Gough, said that the event is the most important in the squash calendar, adding that partnering with a world-class sports destination such as Dubai will only help to improve the popularity of squash worldwide.