Dubai 'second most important retail destination'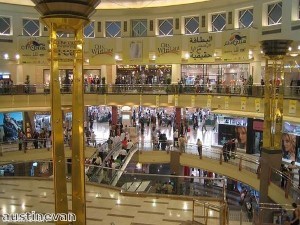 The city of Dubai has retained its ranking as the second most important international retail destination for the third year running, according to a new report from CBRE.
This year, the emirate narrowly missed the top spot, hot on the heels of London, which also held on to its first place ranking from 2013. Both cities were leaps and bounds ahead of New York, Moscow and Shanghai - the other destinations making up the top five.
According to the report, almost 55 per cent of the global brands tracked by CBRE are present in Dubai. This figure compared to 55.7 per cent for London and 45 per cent for New York.
The property consultant's annual survey - entitled 'How Global is the Business of Retail?' - examines the operational networks of 334 leading retailers from 189 cities from across the world.
Nick Maclean, managing director of CBRE Middle East, commented: "Dubai saw 19 new retail entrants during 2013, and with a number of major malls under development and some of the existing ones undergoing a facelift, the emirate is anticipated to garner further interest from international retailers looking to enter the region."
The release of the this year's results have coincided with the news that TripAdvisor had ranked Dubai best in the world for shopping and hotels, meaning that the popularity of the city is growing among tourists and the Department of Tourism and Commerce Marketing is working hard to attract even more visitors.
Commenting on the CBRE report, Hamad Buamim, president and chief executive officer of the Dubai Chamber of Commerce and Industry, said: "Dubai provides unparalleled levels of opportunities for foreign businesses and remains the focal point for tourism and trade in the region.
"The UAE economy has been witnessing steady growth over the last few years. Dubai has clearly benefitted from the economic competitiveness and the emirate's retail sector continues to be driven on the back of strong growth exhibited by tourism, aviation and capital inflow."