Dubai Sailing Club hosts fun race for young sailors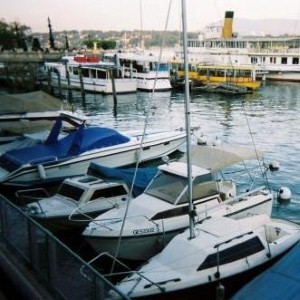 The Dubai Offshore Sailing Club (Dosc) is launching a fun race for young sailors tomorrow (February 21st).
According to the National, children as young as eight will take part in the event, aimed at raising funds to help them train, equip and cover expenses to compete in trials across the globe. The youngsters will each take to the helm of a single-handed dinghy and navigate around The World islands.
They will be accompanied by their coaches and a number of safety boats to ensure they complete the course without injury. Parents and club members will also be able to cheer them on from additional vessels throughout the event.
Navigating the islands will prove to be a real challenge to the young sailors, as they have a circumference of over 27km. This is more than ten times the distance the youth squad will cover in a normal race and will see them facing bigger swells and waves than they are used to.
Francis Carr, commodore at Dosc, said: 'Sailing around The World is a bit expedition even for a group of experienced adult sailors in large yachts, let alone children on their own in two-metre racing dinghies.'
Many of the participants harbour desires to become round-the-world sailors or represent their countries in the Olympics. Around 30 per cent of the youngsters have already competed in the UK and Turkey, while an additional 30 per cent are getting close to that level.
One of the entrants, Matthew Hardie, has raced with Dosc for the last four years. The ten-year-old, who has been racing since he was five, has already competed in the UAE National Championships, as well as events in the UK, Malta and Qatar.
The young sailors chose to take on this ambitious journey themselves and coaches praised them for their commitment to the sport. Last year, they completed the same course in small dinghies in five hours and 40 minutes and are hoping to beat this time in tomorrow's event.