Dubai Safari park 'to open in 2016'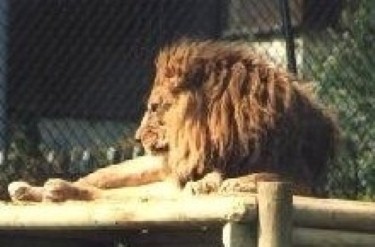 Dubai Safari is expected to open in the third quarter of 2016, an official announced on Saturday (April 25th).
The zoo park, which is currently 30 per cent complete, will cost an estimated AED1 billion (£179.7 million) and will cover an impressive 119 hectares of land, Gulf News reports.
At the weekend, Hussain Lootah, director-general of Dubai Municipality, explained that the new project will replace the decades-old existing zoo located in the emirate.
The plans were created more than a decade ago and have changed many times over the last ten years. More than 1,000 animals will be relocated once the new site is up and running.  
Originally a disused landfill, the site of the new wildlife tourist attraction is opposite Dragon Mart, a large retail complex that is home to thousands of stores offering Chinese products and cuisine.
According to Mr Lootah, due to Dubai Safari's wide open location, solar energy panels will be used to generate electricity to run the irrigation system, on-site vehicles and ecreational facilities.
Specialised technical committees have been formed to select the animals that will be moved to the park, with hopes that it will become a world-class habitat for wildlife. It has been designed to provide the perfect environment for a variety of animals, using modern methods to achieve this.
Before construction could begin, the site had to be cleaned and levelled and once this was done inner roads, parking lots and infrastructure facilities could be built. Then the irrigation, drainage and water systems were installed.
Visitors will be able to use eco-friendly transport systems to get around the park, such as trams, bicycles and electric vehicles. They will be able to take tours in air-conditioned jeeps to get up close and personal with wildlife and see how they react in their environment.
Once open, Dubai Safari will help to achieve the emirate's goal of attracting 20 million visitors to its shores every year by 2020.