Dubai's tourism success story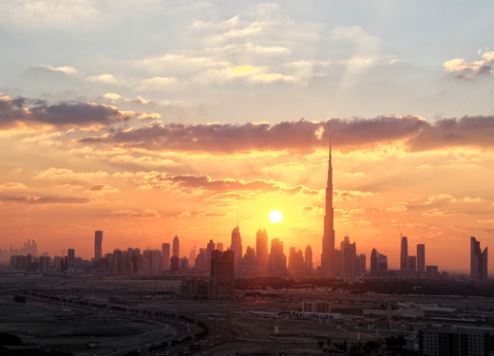 How the government's well-thought-out development and diversification strategy paid dividends in 2015, despite adverse market conditions
Dubai attracted more than 14.2 million overnight visitors in 2015, up 7.5 percent on 2014 and double the United Nations World Travel Organisation's (UNWTO's) 3-4 percent growth prediction for the same period.
This positioned the destination as the fourth most visited city in the world in 2015 and marked yet another major step towards Dubai Government achieving its target of 20 million visitors annually by 2020.
Just as importantly, Dubai's growing tourism numbers were testament to the robust business and destination development strategy executed by the Department of Tourism & Commerce Marketing (DTCM), which defied the challenging market conditions experienced by the regional and global travel industry in 2015.
Despite macro-economic uncertainties and towards the end of the year, a turbulent geo-political climate internationally, Dubai's ability to adapt to disruptive factors, from faltering economic growth in Asia and European markets to currency fluctuations across the world, meant tourism growth targets were not only met, but surpassed.
"Our performance over the past 12 months is undeniably reflective of the resilience of our diversified market strategy, our unified industry-level responsiveness, and ultimately the sustained strength of Dubai's proposition," confirms His Excellency Helal Saeed Almarri, Director General, DTCM/Dubai Tourism.
Strengthening Dubai's "core multi-source visitation strategy" is essential, says Almarri, because it spreads the destination's risk exposure across many geographies.
The plan for 2016 onwards is therefore to shift investment to "frontier growth markets" while targeting niche segments within Dubai's stronghold markets. Dubai Tourism is also focused on ensuring a "committed presence in markets with high levels of disposable income, such as China, and those with future potential like Nigeria or Indonesia that have a growing tourism base to tap into", says His Excellency.
"Through 2016 we will continue to leverage increasing airlift, open and streamlined visa policies, and a broad destination appeal that offers something for all travel segments," he says.
"Further afield, in markets across Australasia and the Americas where we offer convenient direct flight access, we have been working very closely with airline partners, the travel trade, and the hotel sector to create compelling transit programmes."
The GCC, India, the UK and Germany are Dubai's strongest source markets, accounting for one third of all tourism traffic to the emirate.
Arrivals from the GCC, Dubai's biggest regional source market, hit 3.3 million in 2015, up 12.8 percent year on year, with Saudi Arabia accounting for 1.54 million of those visitors.
Despite a sluggish economy and a strong US Dollar impacting Dubai's competitiveness, Western Europe remained the second highest regional contributor to visitor volumes, bringing in nearly 3 million tourists, reflecting a solid 6.1% growth in numbers.
The UK remained within Dubai's top three source countries with 11 percent growth, accounting for nearly 1.2 million visitors.
South Asia was the next largest region by volume, bringing in 2.3 million visitors, reflecting a 21.7% increase versus 2014.
India dominated the region, becoming Dubai's number one source market for the first time, by bringing in more than 1.6 million tourists.
Another 1.6 million visitors to Dubai came from the wider Middle East and North Africa region, representing 1.3 percent growth. Iran delivered a 6% increase to enter the top 10 rankings as a key source market.
The Americas brought in just short of one million travellers, growing at a healthy 8.2 percent year-on-year, thanks to the strong airlift and increase in point-to-point routes from both east and west coasts.
Positive growth across stalwart markets and emerging countries helped offset negative trends in the consolidated Russia, CIS and Eastern European region, which saw a 22.5 percent decline in travellers, as well as the Australasia region, which dropped 6.3 percent year-on-year. Africa remained flat compared to last year, offsetting a weak Nigerian market due to commodity declines and currency restrictions, with growth in Sub-Saharan markets driven by successful road shows and trade network development in developing markets such as Kenya and Democratic Republic of Congo.
Dubai's ability to respond swiftly to changing market dynamics is just one facet of Dubai Tourism's successful growth strategy.
A unified public-private sector partnership-led approach meant 2015 saw "significant investment in sustaining the competitiveness of the emirate's supply-side proposition", says Almarri, leading to "increased airlift across key feeder markets, a more balanced growth in hotel inventory, and improvements in retail competitiveness, in addition to enhancements across the core destination product offerings".
Dubai's mature business and consumer events industry also continues to be a "key economic contributor", Almarri adds.
"Infrastructure, accommodation, air connectivity, access and policy enablers continue to be the facilitating levers that ensure Dubai remains price competitive, and delivers exceptional service quality that will not only attract first-time visitors, but ensure they become Dubai loyalists and advocates longer-term," Almarri concludes.