Dubai's top spots to see in the New Year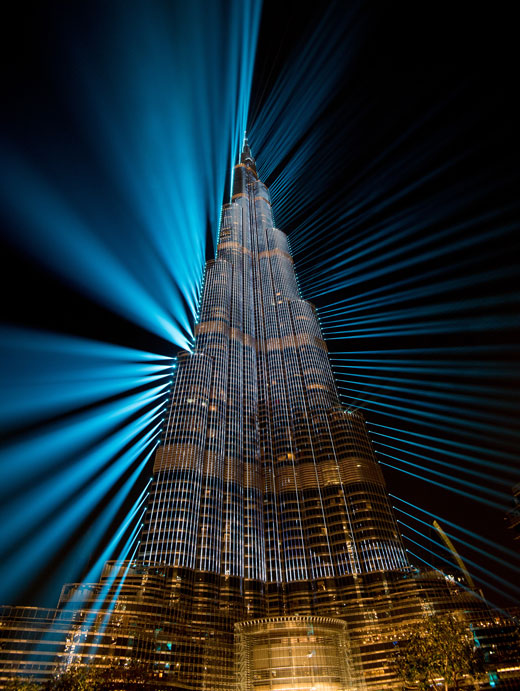 Dubai's legendary New Year's Eve celebrations are world famous and 2019's festivities look set to continue the tradition.
In Dubai, New Year's Eve and fireworks are synonymous; the city is known for hosting a magnificent display each year that attracts hundreds of thousands of spectators.
This year will be no different, with extravagant pyrotechnic shows at Burj Khalifa and a water-music dance at the Dubai Fountain planned to see in the new year.
The 11km boardwalk along the crescent of the Palm Jumeirah is another great place to gather when the clock strikes midnight.
This expansive walkway, stretching from one end of the offshore island to the other, offers numerous spots for visitors to watch the magnificent fireworks display at Atlantis, The Palm.
New for 2019, the Dubai Frame will be lit up with a firework spectacle to ring in 2020. This cultural landmark - which frames impressive views of Old and New Dubai - will host a three-minute firework display, followed by a laser show.
For a more chilled out affair, Kite Beach, which is adjacent to the iconic Burj Al Arab, is a great spot to have a midnight picnic party on the sand, while family beachfront destination, La Mer, will transform into an open-air venue offering family-friendly fun and various NYE festivities.
Residents and visitors can also celebrate New Year's Eve with the people of China, Thailand, Bangladesh, India, Pakistan and Russia while dining on irresistible delicacies from around the world and listening to live music and unlimited entertainment at Global Village, or head to a party with old-world charm at Dubai's Al Seef heritage district for Creekside dining and great views of fireworks across the city.
For something completely different, Dubai's Roads and Transport Authority has launched premium firework boat tours on board a Dubai Ferry or Water Taxi, with services departing regularly from Dubai Marina.
Visitors and residents taking advantage of this unique New Year's Eve experience can couple their boat tour with a stay and dinner at one of two top hotels in Dubai Marina - Millennium Place Marina and Wyndham Dubai Marina.
They can make it a night to remember at the award-winning MasterChef, the TV Experience restaurant and book a stay at its host hotel, Millennium Place Dubai Marina, or check into Wyndham Dubai Marina and savour the unique flavours at The Blacksmith Smokehouse – the first smokehouse restaurant in the UAE.