Dubai's top 10 offbeat attractions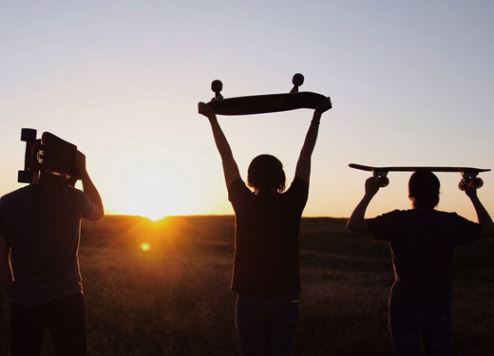 Dubai Coffee Museum
Dubai Coffee Museum has opened its doors in the city's historical hub, Al Fahidi in Bur Dubai. It's the place for coffee aficionados to hang out and try various blends in a relaxing atmosphere. There are experts on hand to explain coffee roasting and brewing methods plus a gift shop selling coffee and coffee accessories, from milk jugs to latte art pens.
ArtBus
ArtBus is Dubai's new shuttle bus for art enthusiasts, providing guided tours of the city's prominent galleries, studios, art centres, alternative art spaces and art fairs. The bus itself has also become blank canvas on which emerging local artists have been commissioned to showcase their work – it's part of a collaboration with Dubai Culture & Arts Authority.
Dubai Garden Glow
Explore a glow-in-the-dark world with talking trees, lit-up bugs and replicas of UAE icons at Dubai Garden Glow. This new attraction, located in Zabeel Park, covers some 40 acres and features 32 installations created by 150 artists. There's a section dedicated to the plains of Africa where visitors can see hyenas, tigers and elephants, not to mention a large replica of Grand Sheikh Zayed Mosque, made from 90,000 porcelain cups, plates and spoons.
Desert Gate Tours
Who better to show you around Dubai than the locals themselves? The newly-launched Desert Gate Tours gives visitors the chance to learn the city's growth story from a qualified Emirati tour guide. The tour includes a stop-off at the souks, an abra ride on Dubai Creek, a visit to one of Dubai's first schools and a chance to discover Dubai's pearl-diving history at the Heritage Village. The tour runs daily from 10am to 2pm and includes lunch.
XDubai Skatepark
Dubai now plays host to the region's largest skate park, located at the popular Kite Beach in Jumeirah. Already popular with skaters and Instagrammers alike, XDubai Skatepark is a multi-faceted park covering some 3,100 square metres and features unique street elements, obstacle courses and transition flow areas such as up-down rails and soft-ended walls. There's a 3.2-metre drop too.
Alserkal Avenue
Once a district of dusty warehouses and cement trucks, Al Quoz gave birth to Dubai's underground art scene in 2007 when a few galleries opened their doors. Today it's a bustling arts hub and Alserkal Avenue is the focal point, home to more than 35 galleries and creative spaces. It's the place to watch local artists at work, watch an independent film at Cinema Akil, listen to Cuban jazz at The Fridge or grab an organic coffee at Appetite Café.
Meydan Stable Tours
Go behind the scenes and meet the horses at Meydan's stables as they prepare for their races. Meydan stable tours start at Meydan Hotel with breakfast at Farriers Restaurant where you can watch the horses train on the track. From there, head to the stables to see them being groomed and conditioned and learn how they are prepared for race day. You can even watch them take a dip in the dedicated equine swimming pool. The tour finishes back stage at the Meydan Grandstand including exclusive access to the Jockeys' Room, Saddling Paddock and Parade Ring.
Dubai Pearl Museum
Located on the 15th floor of Emirates NBD headquarters is Dubai Pearl Museum featuring one of the most valuable collections of Arabian pearls in the world. They are owned by the first chairman of the national bank, Sultan Al Qwais, who inherited the pearls from his wealthy pearl merchant father and subsequently built on the collection. These millions of pearls preserve the UAE's history prior to the discovery of oil.
The Farm
Hidden amid a tropical jungle-like garden in the upmarket Al Barari estate, The Farm is a tranquil haven on the outskirts of Dubai. It's the place to practice yoga or sit by the lily pond and indulge in a sumptuous breakfast of freshly-baked pastries, pancakes, waffles and healthy juices. 
10. The Dubai Trolley
The Dubai Trolley is a quirky, vintage-looking street trolley tram that travels along Mohammed bin Rashid Boulevard in Downtown Dubai. But while it looks old-fashioned, it's actually the world's first hydrogen-powered zero-emission trolley system. Dubai Trolley is owned by Downtown developer Emaar and stops at its flagship developments including Burj Khalifa, The Dubai Mall, The Dubai Fountain and Souq Al Baha.