Dubai's theme parks 'could drive surge in occupancy rates'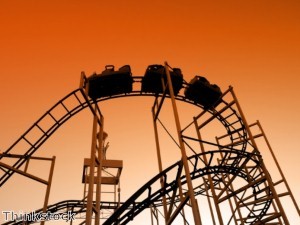 Theme parks are an almost guaranteed draw for tourists, appealing to couples, groups of friends and families alike, which means the new additions to Dubai's portfolio of attractions will help boost the numbers of travellers heading to the emirate.
Successful parks can provide a constant flow of visitors to their surrounding areas, meaning nearby hotels are likely to be inundated with tourists looking for a base camp within a close proximity to the rides.
A new report from Colliers International - entitled 'DNA of Theme Park Hotels' - suggests theme parks have the potential to make tourists stay in hotels for longer periods of time and spend more money, simultaneously strengthening the hospitality industry and the wider economy.
In addition, based on studies of hotels in theme park hotspots across the globe, the commercial real estate company estimate that occupancy levels by between two and ten per cent.
Surprisingly, the research from Colliers also suggests that theme parks boost the number of meetings, incentives, conferences and exhibitions (MICE) tourists to a destination - a sector that is already very healthy in Dubai.
According to Filippo Sona, head of hotels at Colliers International for the Middle East and North Africa region at the firm, large-scale attractions, such as theme parks, will help the emirate reach its target of welcoming 20 million visitors to its shores every year by 2020 - a goal that is looking more achievable with each passing month.
Last month, it was revealed that plans are in motion to build three new theme parks in Dubai, all with unique identities: Hollywood movies, Bollywood and the Danish children's toy Lego. Once construction is complete, the new additions will join a AED10 billion (£1.7 billion) network of five theme parks.
Abdulla Al Habbai, chairman of Meraas Holding, the company developing the sites, said: "Dubai Parks & Resorts has been designed as the first-of-its-kind entertainment destination that simultaneously opens the gates of three theme parks.
"The project will feature leading intellectual properties from elite industry players to create leisure and entertainment concepts that are expected to draw more than five million residents and tourists annually."