Dubai's Tecom 'unveils AED4.5bn investment plans'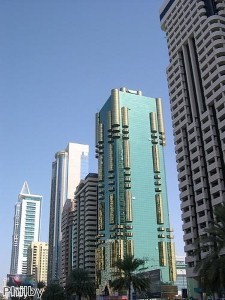 Dubai-based Tecom Investments, a world class developer and operator of business parks, has revealed further details of projects worth AED4.5 billion (£765.6 million), originally unveiled by the emirate's ruler Sheikh Mohammed Bin Rashid Al Maktoum.
The firm, which operates Dubai Media City, Dubai Internet City and Knowledge Village, has announced the substantial funding pot will be used in several ways, such as creating innovation complexes, creation spaces, technology laboratories and smart buildings.
Tecom hopes that these projects will increase the number of people working in its business communities from 70,000 to 100,000 over the next ten years and see its partner base grow from 4,500 to 10,000, adding an additional ten million sq ft of commercial office space to the emirate.
Among the plethora of new initiatives is a plan to create a new 'innovation hub' in Dubai Internet City, which will focus on technology, new media, smart education and science sectors. The first phase of this 1.6 million sq ft development will be finished by the first quarter of 2014, according to the firm.
In addition, Tecom will construct a 'creative community' in the yet-to-be completed Dubai Design District (d3). This one million sq ft project will act as a platform for the emirate's upcoming local designers and artists and will be home to art galleries and studios, with the first phase set for delivery in 2016.
Dr Amina Al Rustamani, group chief executive of Tecom Investments, commented: "We want d3′s Creative Community to truly inspire creative flair amongst emerging designers and artists, and to encourage innovation within people more generally.
"But we also want to establish an easily identifiable yet adaptable urban community that helps expose the region's design industry and creative talent to the world, by enticing visitors and tourists to the site. Our aim is to whet the global appetite for regional design while also enhancing the commercial opportunities for regional talent."
She added that the firm is committed to playing its role in the government's efforts to re-shape Dubai into an innovation-driven economy, and will continue to engage, foster and nurture talent in order to positively impact the UAE.
Tecom has confirmed that it will use part of the AED4.5 billion worth of investment to create a start-up fund and competition that will be launched in the second quarter of 2015.