Dubai's 'Summer Surprises' prove hit with tourists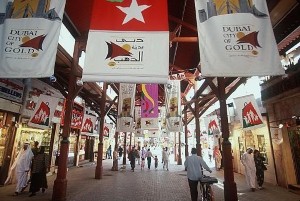 Visitors are flocking to Dubai to take part in this year's 'Summer Surprises', which has attractions for all ages, according to data from the Dubai Festivals and Retail Establishment (DFRE).
Over the past 14 years, the annual Dubai Summer Surprises (DSS) festival has attracted almost 26 million visitors to the emirate, who have subsequently added AED43.62 billion (£7 billion) to its economy, reports Gulf News.
When those figures are broken down, it equates to a per capita spending of AED1,692 per person attending DSS events, which this year are happening between August 2nd and September 5th. These numbers are surprisingly healthy considering many retailers view this period as quiet compared to the rest of the year.
In fact, the number of tourists taking part in DSS events is equivalent to almost half of those who attend the Dubai Shopping Festival, which runs during the months when the emirate receives is most visitors.
Laila Mohammad Suhail, chief executive of the DFRE, told Gulf News: "Prior to the launch of DSS in 1998, many people here opted to spend their summer vacation outside the region in cooler climates and retailers also faced a tough period due to the lean season.
"However, based on the vision of His Highness Shaikh Mohammad Bin Rashid Al Maktoum, vice-president and prime minister of the UAE and ruler of Dubai, to position Dubai as a year-round family tourism destination, DFRE has helped reverse this trend with the launch of DSS."
The first DSS festival attracted around 600,000 visitors, but was able to lure 4.36 million people in 2012 - representing an increase of 626 per cent over a period of 17 years.
Ms Laila Mohammad Suhail believes the DSS plays a key role in driving growth in the retail and tourism sectors, which are both helping to propel Dubai's economy.
The emirate is already one of the world's most popular destination for international travellers, with the latest MasterCard Global Destination Cities Index ranking it fifth out of 132 cities. Events such as the DSS work to improve Dubai's status even further by providing a diverse range of activities that attract families, couples, friends and solo travellers.
Dubai has moved up the rankings for the last five years, and if momentum continues the emirate will be on track to achieve its goal of attracting 25 million visitors per annum by 2020.