Dubai's Russian air connections to gain a boost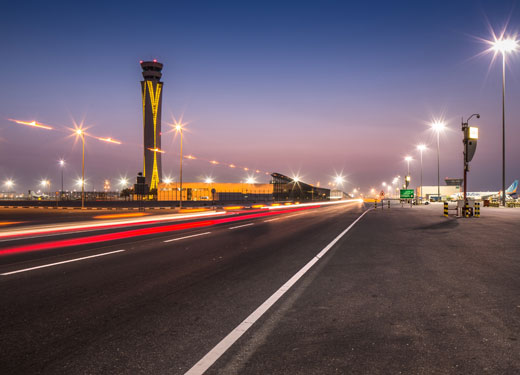 Dubai's air connections with Russia will be boosted next week following Aeroflot's decision to launch regular flights between Moscow Sheremetyevo and Dubai World Central (DWC), bringing the total number of flights per week operating between the two cities to 28.
Aeroflot's existing service to Dubai International Airport (DXB) will be complemented by the new daily service to DWC, which will depart Moscow Sheremetyevo at 22:10 and arrive in DWC at 03:30. The return flight SU 523 will depart DWC at 05:00 and arrive at Sheremetyevo at 10:40.
Aeroflot has committed to initially operating a winter timetable on the route effective from 28 October through 30 March 2019.
Commenting on the new services, Paul Griffiths, CEO of DWC and DXB operator Dubai Airports, said: "We are very pleased to welcome Aeroflot to the growing list of international airlines at Dubai World Central … Aeroflot's addition will further boost that popularity by expanding the airport's connectivity. Considering that Russia is among the fastest growing destination countries for Dubai, the launch of Aeroflot's services to DWC couldn't have been timelier."
Russia ranks as Dubai's fastest-growing tourism source market over the past 12 months, with arrivals in the January to August period reaching 433,000, up 65% from the 263,000 who visited the emirate during the same period in 2017.
By comparison, the second fastest-growing source market was Nigeria, which posted 30% growth during the same period, albeit from a much smaller base of 83,000 visitors in 2017.
Russian investors are also becoming increasingly active in Dubai's thriving real estate sector. According to new data issued by the Dubai Land Department, Russian investors ranked 10th overall in terms of the number of property investments made in the emirate in the first nine months of 2018.
Meanwhile, the number of Russian tourists travelling to the GCC is expected to rise 125% from 933,000 in 2018 to 2.1 million in 2023, according to Colliers International data published this week. The analyst estimates this will generate an additional 2.9 million hotel room nights over the next five years.