Dubai's revamped Etihad Museum documents birth of the UAE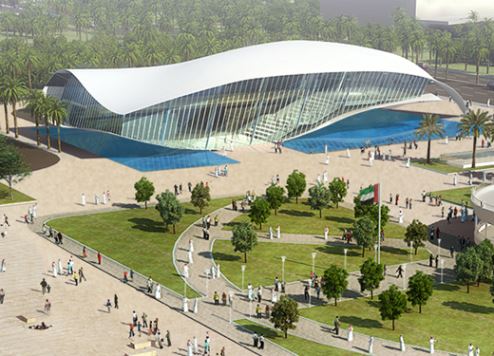 Dubai's Etihad Museum has opened its doors, offering visitors the chance to gain true insight into the fascinating story of how the UAE was founded.
The museum, once known as Union House or Dar Al Etihad, has been revamped by Dubai Culture & Arts Authority and is now housed in a bigger and more impressive building.
Recently inaugurated by His Highness Sheikh Mohammed bin Rashid Al Maktoum, UAE Vice President and Prime Minister and Ruler of Dubai, Etihad Museum focuses on the political history and personal stories that led to the unification of the seven emirates.
"The Etihad Museum tells the story of our Founding Fathers and our journey in the UAE," Sheikh Mohammed told state news agency Wam.
"Our shared duty towards our country is to contribute to the documentation of this historical milestone, which marks the very beginning of the UAE's glorious march towards progress. In addition, we should collectively support the effort to showcase historical objects related to the establishment of the Union of the United Arab Emirates."
Through photos, films, documents, collections and interactive pavilions, visitors are taken on a journey from 1968 until 1974, a critical phase in the foundation of the UAE.
From old passports to personal artefacts such as rings, eyeglasses and pocket watches, stamps and letters and other rare, never-before-seen items are on display for the public to rediscover the story of the UAE.
Its location is marked by a huge UAE flag atop the 123-metre golden pole on Jumeirah Beach Road, and the restored oval-shaped Union House – where in 1971 the emirates' rulers signed a declaration that marked the formation of the UAE – is now part of the museum complex.
Even the logo of the museum is inspired by the shape of Union House.
Etihad Museum is designed in the shape of a manuscript, inspired by the Unification Agreement, with the seven leaning columns representing the pens that signed the declaration of the constitution in 1971.
It includes permanent and temporary halls, a theatre, an educational area, a recreational area, interactive maps and videos, administrative offices and parking.
Each hall has a different theme, with one dedicated to the Founding Fathers.
Here, visitors are told the story of each of them in depth through their photos, belongings and interactive screens that provide historical information about their biographies and family trees.