Dubai's retail sector to reach record high by end of 2014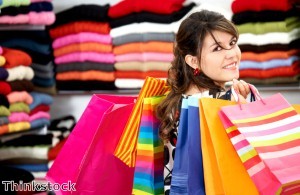 Dubai's retail sector is expected to reach a record high of AED150 billion (£24.7 billion) by the end of 2014. Experts attribute the increase to the spending power of both residents and tourists staying in the emirate.
The city - named the world's best place for shopping by TripAdvisor earlier this year - now rivals other established global retail hubs, such as New York, Sydney, London and Milan. In AT Kearney's most recent global index, the UAE ranked fourth in a list of the most attractive retail destinations.
According to the Business Monitor International, Dubai's retail sector will be worth a staggering AED150 billion by the end of this year - up from AED114 billion in 2012. Fahad Al Gergawi, chief executive officer of Dubai Foreign Direct Investment, said: "The vital role of retailing in economic development along with the constant growth in demand makes the sector one of the most lucrative foreign investment prospect in Dubai."
Shahab Lutfi, founder and chief executive officer of H&H Investment and Development, believes Dubai's retail sector is rich in diversity, offering a range of brands, from value ranges to high-end luxury labels.
"By bringing famous global brands here, we are bringing the world to Dubai and helping to make our city the world's undisputed shopping paradise," he added.
As the World Expo 2020 draws nearer, the retail sector will continue to hot up, preparing to play host to the 25 million visitors expected to visit Dubai during the event's six-month run. The performance of the sector will play a pivotal role in the Department of Tourism and Commerce Marketing's (DTCM) goal of attracting 20 million visitors every year by 2020.
The hotel industry is also reaping the rewards of the retail sector's improved performance, as those heading to Dubai for its world-class shopping experience will also need somewhere to stay during their visit. The latest figures from the DTCM reveal that the hotel industry played host to a record-breaking number of guests between January and June this year.