Dubai's retail sector to hit AED150 bn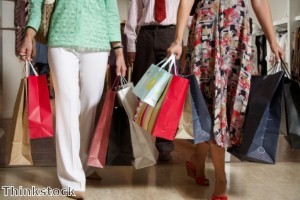 By the end of this year, Dubai's retail sector will be worth AED150 billion (£24.6 billion) due to the emirate's strengthening economy, as well as its booming tourism and leisure sector, according to several new reports.
The latest data from Colliers International suggests Dubai's retail industry is now on par with that of global shopping hotspots, such as London, Milan, New York and Sydney. In AT Kearney's most recent global index, the UAE was ranked as the fourth most attractive retail destination.
Business Monitor International (BMI) projections for the emirate's retail sector state that it is likely to be worth AED150 billion by the end of 2014.
It is performing so well that the Dubai Economic Council claims it is now as valuable as the emirate's financial and real estate sectors. The retail industry is showing no signs of slowing down and is likely to hot up even further as the Department of Tourism and Commerce Marketing (DTCM) increases its efforts to hit its target of attracting 20 million tourists every year by 2020 and in the build-up to the World Expo 2020.
Shahab Lutfi, founder and chief executive of H&H Investment & Development, said: "By bringing famous global brands here, we are bringing the world to Dubai and helping to make our city the world's undisputed shopping paradise."
Mr Lutfi believes visitors to Dubai expect more than record-breaking malls, as they are now looking for a quality of experience that cannot be matched by other destinations famous for shopping.
Nick Maclean, managing director of CBRE Middle East, said the emirate has been able to maintain as position as the world's second most important destination for retail because it is a global hub for business and tourism.
"The retail sector remains one of the most vital streams for economic activity in the emirate and the industry is likely to witness significant growth in the lead up to Expo 2020 in six years' time," he continued.