Dubai's retail sector boom continues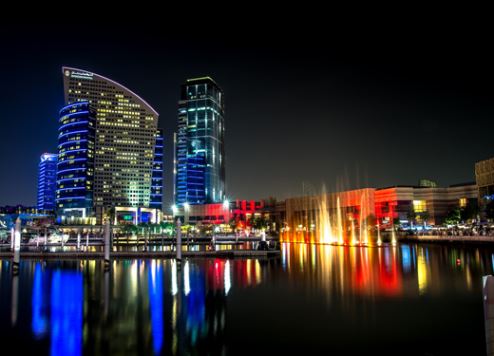 Around 260,000 square metres of new space was added to Dubai's retail sector in 2016, the highest volume since 2010, consultancy firm JLL has revealed.
The largest single expansion could be found at Dubai Festival City, which added around 20,000 square metres of retail space in Q4.
Other notable completions during the year included phase 2 of The Avenue in City Walk and the Ibn Battuta Mall phase 2.
Craig Plumb, head of research at JLL MENA, said average retail rents remained stable at major Dubai malls and this trend would continue in 2017.
The JLL report also revealed 7,000 new rooms were added to Dubai's hotel inventory in 2016, bringing the total to 79,000 keys.
About 14,000 keys are scheduled for handover in 2017.
Dubai's Emaar Malls, a unit of Emaar Properties and the owner of several shopping centres including Dubai Mall, reported a 3.9 percent rise in net profit to $123 million in Q4, 2016, compared to $118 million during the same period the previous year.
Full-year profit soared to $509 million from $452 million in 2015.
Consumer sentiment is also on the rise, with visa card transactions up 5 percent in the first two weeks of the Dubai Shopping Festival (DSF) compared to the same period the previous year.
The global payments technology company said spending on experiences, rather than more traditional sectors like fashion retail and luxury goods, witnessed the strongest growth.
An increasing number of consumers were using their cards to pay for restaurants, attractions and theme parks and to take advantage of the deals and offers available during DSF, Visa said.
Online retail sales were also strong reflecting the ongoing growth of the UAE's e-commerce industry.
The top five nationalities spending more this DSF were Brits, Russians, Indians, Omanis and Qataris, Visa added.