Dubai's retail scene gets 'smart' with new metro mall concept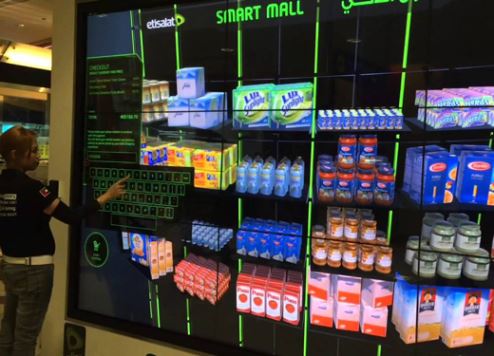 Dubai's successful Smart Mall concept is to be rolled out at four new metro stations, the city's transport authority has revealed.
Smart Malls will soon be available to passengers using Abu Dhabi Commercial Bank Station, Damac Station, Dubai Internet City Station and Emirates Towers Station as part of the Road and Transport Authority's (RTA) plan to position Dubai as the smartest city in the world.
"The Smart Mall concept rolled out by RTA in collaboration with Etisalat is the first of its kind worldwide enabling Dubai Metro commuters a smart shopping experience via an interactive, high-definition 3D digital screen spanning nine square metres," explained RTA director general and chairman, Mattar Al Tayer.
"It enables two persons to process their purchase transactions at a time."
He said the expansion of the Smart Mall initiative followed the success of the initial roll out of the project, which involved selling foodstuffs only.
"More products will be added in the following phase such as clothes and electronics," Al Tayer added.
In the Smart Mall, the customer can choose from the items on show by adding them to the shopping cart. The customer can pay for items selected using a credit card, and the goods are delivered at the time and place specified by the customer.
An RTA statement revealed the authority was considering offering other payment options such as NOL cards or mobile phone (Etisalat balance).
"Digital & smart technologies pave the way for future life patterns of people in the UAE," said Salvador Anglada, chief business officer at Etisalat.
"We are proud of our excellent partnership with RTA in launching Phase II of the Smart Mall project following the success of the initial phase."