Dubai's residential market growth gains momentum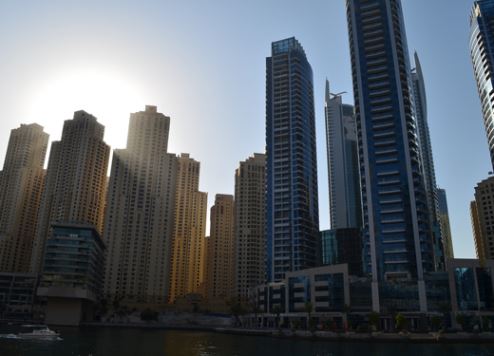 Dubai's residential sector continues to flourish with investor confidence boosted by the number of developers launching mega projects across the city.
Many of these were unveiled at the recent Cityscape Global event where direct off-plan sales of UAE properties were permitted for the first time in 10 years.
This resulted in $236.8 million-worth of off-plan sales closed at the show, according to the Dubai Land Department (DLD).
"Cityscape remains a good barometer of sentiment towards the Dubai real estate market," said JLL.
"The 2017 edition saw increased market activity on the back of stronger sentiment, with a number of developers reporting strong sales within newly launched projects."
In Q3, the number of residential units in Dubai hit the 487,000 mark, with 18,000 more expected to come online before the end of the year, according to JLL's Dubai Real Estate Market Overview Q3, 2017.
The majority of completions during the third quarter were apartments (with a further 3,300 units delivered). Villas and townhouses accounted for 660 and 75 units respectively.
According to trade news service Business News for Construction, construction activity across Dubai will increase further over the next two years, with approximately AED350 billion-worth of contracts likely to be awarded prior to Expo 2020.
Developers in Dubai have been particularly active in the residential sector with JLL data suggesting that up to 80,000 units could be delivered before the end of 2019.
Although numerous developments have been launched throughout the city, "prime areas" such as Business Bay and neighbouring Downtown Dubai will "continue to attract investors", according to JLL, citing their "accessibility" and "extensive range of supporting facilities" as top factors appealing to the investment community.
Sale prices for both villas and apartments remained stable in the third quarter, according to JLL.