Dubai's Q1 visitor numbers hit 4.1 million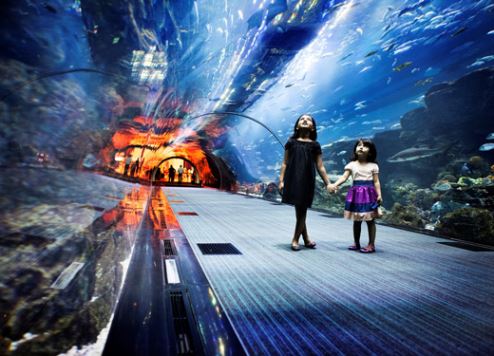 Dubai welcomed 4.1 million overnight visitors in the first three months of 2016, a 5.1 percent increase compared to the same period last year.
Double-digit growth in arrivals from two of the destination's top source markets, the GCC and India, helped drive this performance, according to Dubai's Department of Tourism and Commerce Marketing (Dubai Tourism).
The GCC remained the destination's leading feeder region, delivering 25 percent of all overnight visitation to Dubai in Q1.
Visitor numbers from Saudi Arabia rose 14 percent to 476,000 from January to March in 2016, making it the number one source country, followed by strong growth from Oman, which increased by 32 percent over the same period in 2015 with 322,000 visitors.
Kuwait remained in the top 10 source countries with 119,000 visitors and Qatar saw a 26 percent spike in visitor volumes.
The Subcontinent also remained a key driver of tourism volumes with India growing at 17 percent in the opening quarter to deliver 467,000 overnight visitors, making it the second largest feeder country, followed by Pakistan within the region, which swelled by 18 percent year on year.
Despite challenging global market conditions and a strong US Dollar, visitors from Western Europe continued to be the second largest source region for Dubai in Q1, with a 23 percent visitor share overall.
This was led by 10 percent year-on-year quarter growth from the United Kingdom, which during the three-month period.
Dubai Tourism director general His Excellency Helal Saeed Almarri said Dubai's "highly agile, fragmented source market approach", combined with the strength of its government, public and private sector partnerships and its "effective promotional and marketing outreach" had been fundamental to the Q1 growth in overnights.
"Markets within the four-hour flight path, specifically the GCC and India, remain a critical focus for our on-going visitation attraction efforts," he said. "With an expanded festivals and events calendar taking off extremely well in the first three months and the opening of a number of new retail destinations and attractions, we are constantly evolving our propositions to ensure that our markets have more reasons to return time and time again."