Dubai's property market 'safe haven'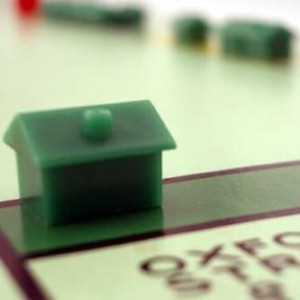 Dubai's property market, and that of the wider UAE, is enjoying healthy growth spurred on by the region's 'safe haven' status, according to the chief executive of one of the emirate's largest banks.
Shayne Nelson, head of Emirates NBD, told Gulf Business: "The UAE is seen as a very stable economy, well governed, well managed, and secure and we have attracted investments from Syria and Iraq because of it.
"Dubai and Abu Dhabi, as places of flight to safety, have done extremely well out of that conflict with people buying apartments and coming here as tourists rather than places they might otherwise have gone to."
He believes that the safe haven status of the UAE and Dubai will continue to draw investors to the region, allowing them to take advantage of areas of the property market that are booming, such as the hospitality industry.
Emirates NBD recently raised is gross domestic product (GDP) forecast for the UAE to five per cent, which Mr Nelson attributes to the growth seen in non-oil sectors, especially in the tourism industry, with demand growing for hotel rooms.
"Our outlook is strong for the rest of the year and very positive for 2015," he added.
Dubai's tourism industry is strengthening with each passing month, as the government makes infrastructural changes to achieve its goal of attracting 20 million visitors to the emirate every year by 2020.
According to Mr Nelson, the UAE's real estate market has also been growing, with Dubai garnering particular attention from investors. Figures from the emirate's Land Department reveal that 17,289 real estate transactions - worth AED37.5 billion (£6.2 billion) were carried out between January and June this year.
The most recent report from consultancy firm Jones Lang LaSalle indicates sale prices for residential property increased by 36 per cent year on year in the second quarter of 2014, meaning now could be the time invest in Dubai property.