Dubai's property market is 'world's hottest'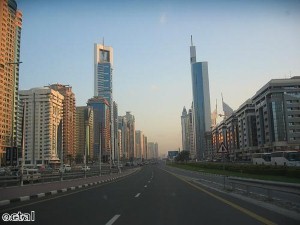 The pace at which Dubai's property prices are increasing is the fastest in the world when compared to 53 other countries from across the globe, suggests new research from residential and commercial property consultancy Knight Frank.
According to the latest Global House Price Index, Dubai has maintained its number one position for price increases for the fifth consecutive quarter, with an annual growth of 27.7 per cent, putting it leaps and bounds ahead of China, who ranked second with a growth of 17.5 per cent.
Khawar Khan, a research manager at Knight Frank Dubai, wrote on the company blog: "Dubai's strong economic conditions and buoyant labour market continue to attract foreigners in their droves. Since this rising population needs decent (and not always luxurious) accommodation, we expect demand to outstrip supply in the short-term."
He added that his firm predicts that mainstream residential prices will continue to rise at a faster pace compared to luxury home prices during the next 12 to 18 months.
The report suggests there has been a global improvement in house prices worldwide, with the index recording either flat or rising prices for 40 of the 54 countries tracked, compared to just 31 in 2013.
Kate Everett-Allen, head of international residential research at Knight Frank, wrote: "Despite the fact that more countries are seeing positive price growth, the gap between the strongest and weakest performing housing markets has remained relatively constant in the last two years at 30-35 percentage points."
While countries ranking between 39 and 54 still experienced annual price falls, these are no longer double figures, with the biggest drop being recorded as 9.7 per cent for Croatia. These regions lagging behind demonstrate the strong performance of Dubai's property market.
Ms Everett-Allen noted that a few European nations have improved compared to last year. She identified Turkey, Ireland and the UK as the frontrunners in this region, whereas Cyprus, Greece and Slovenia have achieved low ranking positions.