Dubai's plan to become a world leader in AI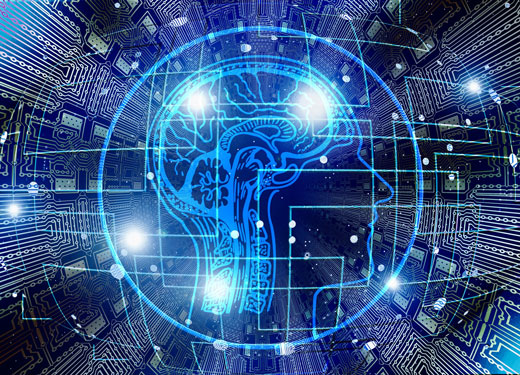 Dubai is investing billions in establishing itself as a pioneer in the development of artificial intelligence
Dubai has unveiled ambitious plans to create an innovation ecosystem that will position the city as a world-leader in the development of applications and services based on artificial intelligence (AI).
Speaking at the World Government Summit which was staged in Dubai in February, the UAE's first Minister for Artificial Intelligence, Omar bin Sultan Al Olama, said the country was investing billions in technological innovation and planned to become a world-leader in AI development by the late 2020s.
"In 10 years we will be the capital of AI in service and government," he told broadcaster CNBC. "I also think we will be a hub for AI in the region. AI is a very interesting field right now, it's very broad right now, so every country is going to look at specialising in their own field."
Key to the strategy is creating AI services that enhance the experience of "residents and tourists" in the UAE's futuristic cities, led by Dubai, Al Olama said. "We want every single resident and tourist [to] feel like they are in the city of the future," he added.
Dubai is spearheading this strategy by creating world-first services based on AI, with one of its primary areas of development being in autonomous or 'smart' transportation services.
Led by Dubai's Roads & Transport Authority, the emirate is working towards a goal that will see 25 percent of all vehicles in the city have autonomous capabilities by 2030.
As part of this strategy, the government is supporting and working with a number of tech start-ups, including German manufacturer Volocopter and road safety specialist Derq.
Velocopter is currently trialling two-seater automated drone-style helicopters in conjunction with the RTA that will have the capability to transport passengers high above Dubai at speeds of up to 100km/h. When commercially launched later next decade, passengers will be able to book and request pickups using a smartphone app.
Meanwhile, Dubai-based start-up Derq is working with the RTA and Smart Dubai on trials of its road accident prevention technology, which uses sensors fitted to vehicles in conjunction with a series of roadside scanners to predict and warn of potential hazards before they can result in accidents.
According to the company's co-founder Dr Georges Aoude, the system uses "artificial intelligence coupled with connected vehicle technology to prevent car accidents".
"GCC road safety is a big problem and this is a difficult problem to solve. If we can predict this behaviour – not at the last second because that's too late – then you would have enough time to react and avoid that accident that could have been fatal or caused injuries," he said in an interview with The National in 2017.
With a view to encouraging other tech entrepreneurs to establish their businesses in Dubai, UAE Vice President, Prime Minister and Ruler of Dubai Sheikh Mohammed bin Rashid Al Maktoum launched the $270 million Future Endowment Fund in 2016.
A major component of the initiative is the Future Accelerators Programme, which invites candidates from across the world to pitch their ideas with a view to incubating them in Dubai. The programme has attracted more than 4,000 applications since its launch two years ago, with 65 candidates being selected to take part in a nine-week intensive programme. Almost 50 candidates have since gone on to sign Memorandums of Understanding with the Dubai government to trial their technologies with key ministerial departments.
"The programme offers an ideal platform to forecast and plan for the future as it gathers the world's brightest minds and most innovative companies to join hands with government and semi-government entities in the UAE and address challenges in key sectors using cutting-edge technologies," commented Khalfan Belhoul, CEO of Dubai Future Accelerators.