Dubai's Palazzo Versace unveils luxurious spa concept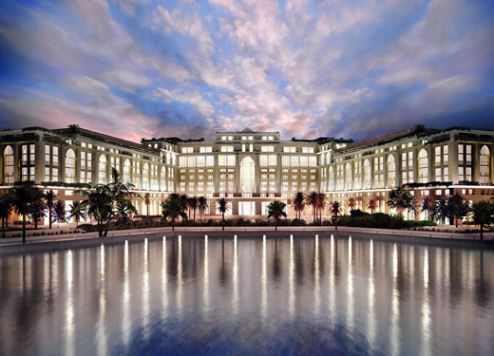 One of Dubai's most luxurious hotels, the opulent Palazzo Versace, has unveiled its new spa concept.
The Spa is a sumptuous space spanning almost 1,000 square metres with all the lavish décor and design features that you would expect from Italian design guru, Donatella Versace.
Its marble floors of Granito Nero Assoluto match the grey degrade mosaics and the white birch wood walls with mother-of-pearl details.
The plunge pools are created from vibrant turquoise mosaics while the design motifs belong to the sea world – cornucopias interlaced with small seashells and embellished curlicues.
The Spa includes relaxation areas, seven luxury treatment rooms, one suite with private Jacuzzi for couples, one nail studio, two hammams, saunas, steam rooms, ice fountains and vitality pools.
Treatments have been tailored to soothe and revitalise with healing and tension-releasing effects.
The hammams echo the Arabian well-being traditions and bath rituals, designed to relax, revive and refresh the mind and soften the skin.
Spa-goers will experience old Middle Eastern ancestral beauty customs such as steaming, scrubbing and massaging until the skin glows.
The spa's suite of treatments includes a Signature Hammam involving the application of black soap and Onguent d'Argan nourishing body balm; age-defying facials that use ultrasound and galvanic technologies; and massage ceremonies ranging from an oil-free Thai massage to 'Kundalini Soul Nurturing Back Treatments'.
'The Ultimate Package' involves a luxurious day at Palazzo Versace Dubai, starting with a relaxing breakfast at Giardino restaurant followed by a day of face, body, beauty treatments and finishing with a massage.
All spa treatment packages are followed by a two-course lunch at the signature Italian restaurant Vanitas or the poolside restaurant Amalfi, and include a pick-up and departure by limousine.
Palazzo Versace Dubai, featuring 215 suites and the 169 residences, opened in November 2015.