Dubai's MICE sector grows 24 percent in 2018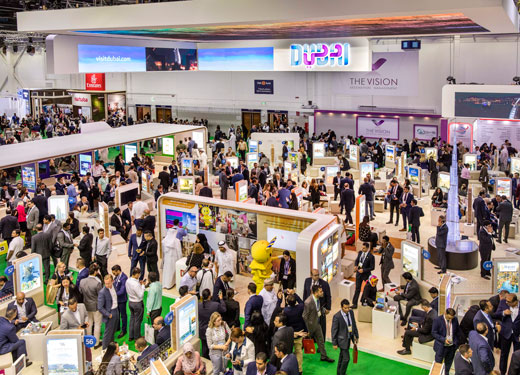 Dubai's meetings, incentives, conferences and events (MICE) sector recorded another bumper period of growth in 2018, with the city's official convention bureau, Dubai Business Events (DBE), revealing it made 261 successful bids for MICE events last year.
DBE submitted 557 bids for business events in 2018, up from 354 bids in 2017, reflecting the city's growing MICE capacity and rising global profile as a popular MICE destination.
The addition of the events won in 2018 to Dubai's already busy business events calendar is expected to see an extra 153,640 delegates visit the city, generating around AED1.2 billion ($330 million) in economic benefits.
DBE confirmed the 261 bids won in 2018 represented a 24% rise compared to 2017, while the number of additional delegates expected to visit Dubai marks a 62% year-on-year rise – reflecting the increasing number of large-scale MICE events being staged in the city.
Commenting on the 2018 result, Issam Kazim, CEO of Dubai Corporation for Tourism and Commerce Marketing (DCTCM), said: "We look forward to hosting a number of significant events in the city over the next few years as a result of the outstanding performance in bid wins we have secured in 2018."
Major MICE wins for the city that will be staged in the coming years include the 2021 World Congress of Gastroenterology, which is expected to attract 6,000 delegates; the 2021 World Chambers Congress, with 1,500 delegates; and the 2021 Congress of the Societe International D'Urologie, with 2,000 delegates.
Over the course of 2018, DBE hosted nine international study-missions, hosting 317 international buyers and foreign trade media representatives from markets in Europe, South-east Asia and the Indian sub-continent. DBE hosted 26 site inspections for 63 clients and buyers in 2018.