Dubai's Marasi Business Bay Promenade set for November launch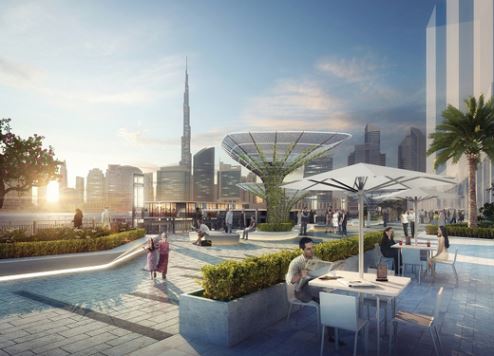 The hotly-anticipated Marasi Business Bay Promenade, Dubai's newest leisure and entertainment attraction, is scheduled to open next month.
The 12km-long promenade is one component of a new waterside destination known as Marasi Business Bay.
The entire project is part of the Dubai Canal precinct, the Roads & Transport Authority (RTA) mega development, which will also be completed in November.
"The Business Bay landscape will be redefined with the opening of the Marasi Business Bay Promenade and the Dubai Water Canal," said Abdulla M. Lahej, group CEO of developer Dubai Properties (DP).
"Visitors and residents in this area, which has been known more for its commercial activities, will now have a unique venue in the heart of the city where they can enjoy a new active, urban lifestyle at the city's next iconic fitness and leisure destination.
"The AED1 billion (US$272 million) Marasi Business Bay entertainment, leisure, retail and an active lifestyle with scattered seating offering the perfect place to enjoy picturesque views of the marina and surrounding canal."
Marasi Business Bay is the region's first ever purpose-built yachting destination.
Located along the Dubai Water Canal on the extension to the Dubai Creek, it will be divided in to three uniquely themed main areas - The Marina, The Park and The Pier.
The entire project is scheduled to be completed by 2023, transforming the Business Bay and Marina into the city's newest waterfront landmark. Phase 1 of the Marasi Business Bay destination, comprising The Marina and The Park, is on schedule for delivery in Q4 2017 and will include 16 parks with water features, play areas, and interactive furniture, as well as an events space with an amphitheater, outdoor cinema and weekly markets.
The Marina will feature five palm tree-lined marinas with 1,250 berths, alongside more than 100 floating retail and F&B outlets, an assortment of onshore boutique shopping, leisure and entertainment facilities, as well as a range of local and international businesses.
Marasi Business Bay has direct connectivity to the city's main transport arteries - Sheikh Zayed Road and Al Khail Road – and it is located within 550 metres from Downtown Dubai.