Dubai's largest theme park destination officially opens its doors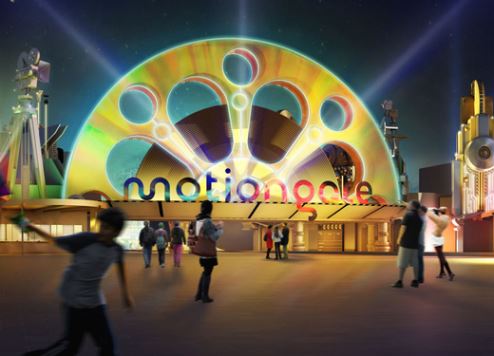 Dubai Parks and Resorts has marked its official inauguration after its third theme park, MOTIONGATE Dubai, opened its doors.
More than 1,500 of the world's media, UAE dignitaries and celebrities attended the formal opening of the region's leading theme park destination, which took place on December 18.
Around 200 children were also invited to attend the event in cooperation with the Awqaf and Minors Affairs Foundation and the Make A Wish Foundation. 
The event, which was staged in a specially-built arena over the river at Riverland Dubai, showcased each of the three theme parks in an event involving the dancers and actors from Dubai Parks and Resorts' live entertainment team.
It featured a live performance of the Dubai Parks and Resorts official theme song entitled 'All the Wonders of the Universe' by the composer himself, academy award winner Alan Menken, who has written the scores for many of the world's most famous animated movies.
A pyrotechnic display lit up the night sky above the 30.6-million-square-feet destination in a spectacular finale.  
The show was filmed by official media partner, Dubai Media Incorporated (DMI) and screened for guests in the parks and for residents and visitors at locations across Dubai.
The launch marked the official inauguration of all three theme parks: MOTIONGATE Dubai, the first ever collaboration between three of Hollywood's most legendary studios, Columbia Pictures, DreamWorks and Lionsgate; LEGOLAND Dubai, the first LEGOLAND theme park in the Middle East; and Bollywood Parks Dubai, a first-of-its-kind theme park that showcases rides and attraction based on some of Bollywood's biggest blockbusters.
It will also host the LEGOLAND Water Park, the region's first water park catering to families with children aged 2-12.
The entire destination is connected by Riverland Dubai – a uniquely themed retail and dining destination that also features the Lapita Hotel, a Polynesian-themed family resort that is part of the Marriott Autograph Collection.
Raed Kajoor Al Nuaimi, CEO of DXB Entertainments PJSC, the owner of Dubai Parks and Resorts, said: "After three years, it is a very proud moment for us to present the region's largest integrated theme park destination.
"Our aim was to create a legacy for entertainment in the region, for the communities and charities we will support and for the residents and tourists who will make great memories and visit us again and again.  We are immensely proud of the destination we have created for the UAE and its visitors and would like to take this opportunity to thank our colleagues and partners for everything they have done to bring Dubai Parks and Resorts to life."