Dubai's hotel inventory grows 8% in 2018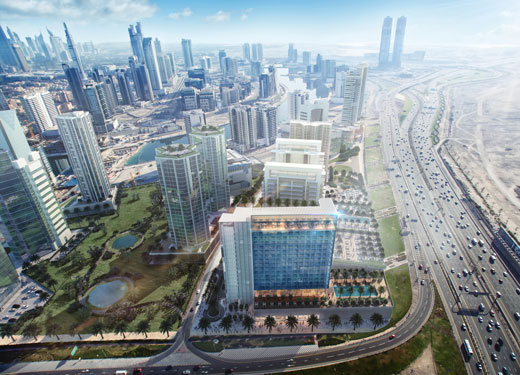 Dubai's hotel sector continued to go from strength to strength in 2018, with the city's guestroom inventory across all hotel and hotel apartments reaching 115,967.
According to new data issued by Dubai's Department of Tourism & Commerce Marketing (Dubai Tourism), the total number of hotel and hotel apartments reached 716, marking an overall rise of eight percent compared to 2017.
Furthermore, the data showed that occupied room nights reached 30.13 million, while guests' average length of stay remained unchanged at 3.5 nights.
Based on this result, Dubai Tourism remains confident of reaching the target of 35.5 million occupied room nights by the end of 2019. Average hotel occupancies across the city totalled 76% throughout the year.
In terms of industry dynamics, hotels in the five-star category accounted for 33% of the Dubai's entire inventory, followed by those in the four-star category, which accounted for a market share of 26%.
Dubai's bid to diversify its tourism appeal to previously untapped and price-sensitive markets resulted in concerted growth in the number of one- to three-star hotels. The category accounted for 20% of all hotel properties operating in 2018.
According to Dubai Tourism data, hotel-apartments accounted for 21% of the total inventory, split into deluxe/superior and standard categories.
Speaking in 2018, Director General of Dubai Tourism, Helal Saeed Almarri, expressed confidence the industry would report further bumper growth in 2019.
"Dubai's hotel industry remains at the forefront of cross-sector efforts to drive tourism growth, as we collectively work towards realising our Tourism Vision and enable our 2020 goals," he said.
"Dubai's position as the fourth most-visited city in the world, and the consistent growth in overnight visitation, has been achieved in large part thanks to the efforts of our committed stakeholders in the domestic hotel and hospitality sector."