Dubai's Global Village named among world's most popular tourism attractions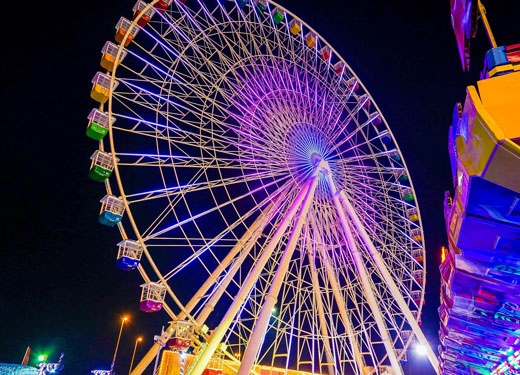 Global Village – Dubai's multicultural theme park that opens every winter – has been named among the world's most-popular tourism destinations in terms of average daily footfall in a new report published by the US-based Themed Entertainment Association (TEA) and AECOM.
The Global Attractions Attendance report revealed that an average of 42,000 people visited Global Village every day during its annual season, ranking it fourth in terms of total footfall.
Disney theme parks dominated the ranking overall, with the firm's Magic Kingdom theme park in Orlando, Florida, topping the list with 57,000 visitors per day, followed by Disneyland in Anaheim, California, which welcomed an average of 51,000 people each day.
Tokyo Disneyland in Chiba, Japan, attracted an average of 49,000 visitors per day, with Global Village ranking next in the list.
According to official figures, the New Dubai-based attraction welcomed 3.5 million visitors in the first two months of the current season, with a record 140,000 visitors descending on the site to celebrate UAE National Day on 2 December.
According to Dubai Tourism estimates, almost a quarter of all international tourists who travelled to Dubai in the first half of 2019 visited Global Village during their stay in the emirate.
Commenting on the result, Global Village CEO Bader Anwahi said: "As we celebrate welcoming more than 90 million guests since the inception of Global Village in 1997, this motivates us to continually enhance and transform our facilities, operations, and activities to attract millions more.
"The dedication to delivering quality experiences and WOW factor led to 3.5 million happy guests recording a 9.1/10 score on our Guests Happiness Index so far in Season 24. This illustrates the wealth of enthusiasm for the memorable experience we provide, and this tells us that the current season has all the hallmarks of becoming another record-breaking [period]."