Dubai's Global Village attracts record visitor numbers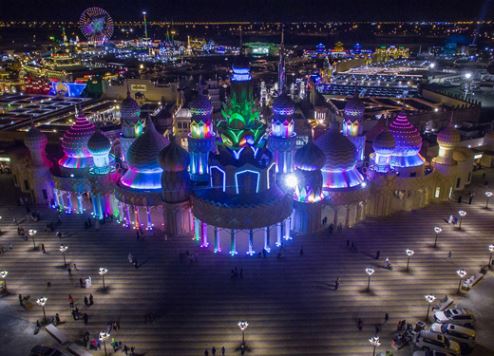 Dubai's Global Village is on track to experience its busiest annual season to date as record numbers flock to the city's popular family attractions.
More than 2.2 million people visited the village during the first two months of the events season – November 3 to December 31, 2015.
This represents an increase of 400,000 visitors to the unique cultural, shopping and entertainment destination compared to the same period in 2014, when 1.8 million tourists and residents flocked to the village.
Global Village features 32 pavilions representing more than 75 countries offering visitors a true international shopping and dining experience.
Fairground rides and live performances are also a drawcard at the attraction, which is marking its 20th season from 2015-2016.
Global Village CEO Ahmad Hussain Bin Eisa said guest satisfaction was more important than visitor count, noting the attraction had achieved a score of 9 on a 10-point guest happiness index this season.
"We ranked 9 out of 10 not only because of facilities' enhancements, but also because a lot of attention has gone into service and care for guests," Bin Eisa said.
The record figures at Global Village partly reflect new entertainment, shopping and dining options, as well as improved infrastructure and facilities, officials said.
South Asians are the single largest visitor group to the attraction, representing 31 percent of all guests, while last season Emiratis comprised 17 percent of total visitors and other Arab and GCC citizens represented 23 percent.
The value of transactions at Global Village reached US$544 million (AED2 billion) last season, Bin Eisa revealed, adding sales this season had already increased 20 percent in comparison to the same period last season.