Dubai's free zones generate $107bn in revenues in 2018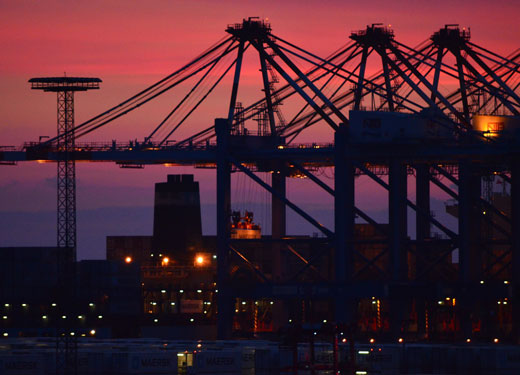 Dubai has further consolidated its reputation as the MENA region's most important trade hub, with new data revealing total trade volumes involving the city's free zones rose by 22% year-on-year in the first nine months of 2018.
The data, issued by the Dubai Free Zones Council, revealed free zone trade reached $107 billion during the surveyed period, accounting for 41% of Dubai's total trade during this time.
Dubai's free zones have long been a magnet for international investors including multinational businesses attracted by their tax-free status and 100% foreign ownership rights.
High-profile entities include Jebel Ali Free Zone, Dubai International Financial Centre (pictured), and Dubai Airport Free Zone.
According to Dubai Free Zones Council, the emirate's 24 free zones accounted for 31.9% of Dubai's GDP, with imports totalling $58.5 billion and exports and re-exports totalling $49 billion.
China ranked as the emirate's most important free trade partner, with trade volumes valued at $16 billion, followed by Saudi Arabia ($9.3 billion) and India ($9.2 billion).
"Free zones are important economic hubs and centres of foreign direct investment that are poised for growth and expansion in the years ahead," commented Sheikh Ahmed bin Saeed, chairman of the Dubai Free Zones Council.
"Dubai's economy relies on the free zones' efforts to diversify the national economy and expand non-oil business in line with the Dubai Plan 2021, which aims to elevate the emirate's global status and establish it as a major contributor to the global economy."
In 2018, UAE authorities revealed plans to allow 100% foreign ownership of businesses based outside freezones, among a range of incentives designed to stimulate the economy, including granting 10-year residency visas to entrepreneurs and other foreign investors.
The developments are expected to significantly boost demand in Dubai's thriving real estate sector.