Dubai's first seven-star air terminal opens for business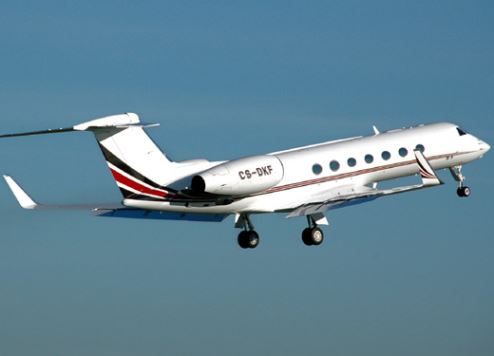 The first flight from Dubai South's new VIP terminal took off last month.
A private jet carrying 13 passengers departed from the newly-built facility at Dubai South's Aviation District, marking the start of operations at the world's first seven-star airport dedicated to the private aviation industry.
The Embraer Legacy aircraft, which departed for the Maldives, was handled by JetEx, a Fixed Base Operator (FBO) that has a dedicated facility at the VIP terminal.
"The flight is an important milestone for Dubai South and for Dubai's aviation industry as a whole," said Khalifa Al Zaffin, executive chairman of Dubai Aviation City Corporation (DACC).
"It brings into operation a truly beautiful facility that sets new benchmarks in terms of luxurious ambiance and excellent service. The stage is now set for robust growth in Dubai's luxury travel sector."
Operating 24 hours a day, seven days a week, the 5,600m2 stand-alone terminal will cater specifically to private, business and government VIP travellers.
The terminal will accommodate a number of FBOs that will each have its own dedicated lounge facility on the landside, allowing them to offer specialised services to their VIP guests.
JetEx CEO and president Adel Mardini said: "We are proud to partner with Dubai South and be the first FBO to open at the new VIP Terminal. We look forward to a future of continued collaboration with Dubai South for delivering a new experience to our customers and we are confident that the new VIP Terminal will bring added value to general aviation not only in Dubai but across the GCC."
The launch of operations at the VIP Terminal marks another significant step in Dubai's plan to become the aviation capital of the world.
Dubai South's Aviation District boasts world-class infrastructure and facilities to support business aviation.