Dubai's Festival City Mall 'undergoing major refurbishment'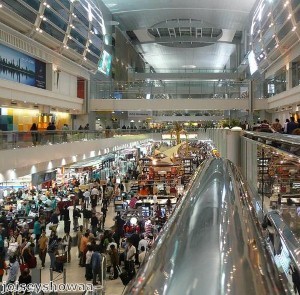 Dubai's Festival City Mall is undergoing a refurbishment as part of large-scale improvement plans, according to a senior official.
Gulf Business reported that phase one of the programme has already been completed, which involved making the retail hub 'lighter and brighter'. Workmen repainted the mall, removed some kiosks and added shopping space to attract prospective retailers.
Murray Bell, managing director of Retail and Leisure at Al Futtaim Group Real Estate, told the website: "We focused on a number of retailers including the Landmark group – which is opening three stores, H&M, opening in September and a leisure and entertainment experience spread across around 7,000sqm – we can't communicate who that is as yet – which will come to the mall in three to four weeks,"
According to Mr Bell, the second phase of the refurbishment programme will be more focused on improving customer convenience, such as including stores that suit consumer needs and tastes. The leisure and entertainment offerings at the mall will also be enhanced as part of the plans.
The new stores to open in the retail hub will include local, as well as international brands. The programme will also allow existing stores to expand, should they wish to do so.
Mr Bell told Gulf Business: "Dubai's retail market is in a sweet spot at the moment in terms of market fundamentals with population and tourism growth and then with that, we are finding that a lot of retail groups are expanding across the board."
Phase two will be completed in two years time and will be ready and waiting for the 25 million visitors the World Expo 2020 is expected to attract.
Last month, Dubai was named the second most important retail destination in the world by CBRE, narrowing missing out on the top spot - claimed by London.
Commenting on the CBRE report, Hamad Buamim, president and chief executive officer of the Dubai Chamber of Commerce and Industry, said: "Dubai provides unparalleled levels of opportunities for foreign businesses and remains the focal point for tourism and trade in the region."
In addition to this, users of travel website TripAdvisor named the emirate best in the world for shopping and hotels, meaning the city is a firm favourite with tourists.