Dubai's family tourism focus pays dividends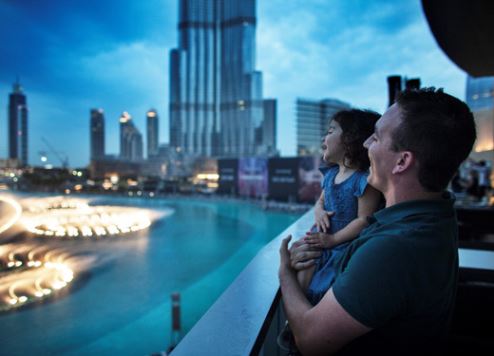 Dubai has taken another major step towards its goal of becoming the world's leading family tourism destination.
Families now represent more than half of all travellers visiting the city, according to the latest figures from Dubai's Department of Tourism & Commerce Marketing (DTCM), which provide an overview of Dubai's 2015 visitor profile.
In comparison, individual and business travellers constitute 29 percent and 20 percent of all visitors respectively.
Travellers visiting friends and families/or relatives (VFR) represented 13.9 percent of all visitors in 2015, underlining the importance of the residing population as advocates for the city through word-of-mouth endorsement, said Dubai Tourism.  
The average length of stay in 2015 was 7.2 days, primarily led by families travelling on leisure visits.
Hotels and hotel apartments comprised nearly three-quarters of all accommodation choices in 2015, which proves "Dubai continues to ensure its supply pipeline delivers quality, capacity, diversity and value to appeal to an expanding visitor demographic while maintaining its premium destination offering across budgets", Dubai Tourism said.
A number of key top-draw attractions will open in 2016, including two mega theme parks, helping to further propel Dubai's international appeal among families and longer-stay visitors.
Dubai Parks & Resorts – which houses LEGOLAND Dubai, LEGOLAND Water Park, Motiongate Dubai and Bollywood Parks Dubai – will open in October this year, and is projected to attract 6.7 million visitors in its first full year of operation in 2017.
The company has also announced the addition of the Middle East's first Six Flags theme park, which will open in the fourth quarter of 2019.
Meanwhile, IMG Worlds of Adventure, opening in August, has a capacity of 20,000 visitors per day and is forecast to attract 4.5 million visitors during its first full year of operation, with an equal split between residents and international visitors.
In addition, Dubai Safari, the iconic Dubai Opera House and the theatrical residency of La Perle by Dragone at Al Habtoor City, will greatly enhance Dubai's global appeal among families and experience-seekers when they open later this year.