Dubai's economy 'could grow by 5.6%'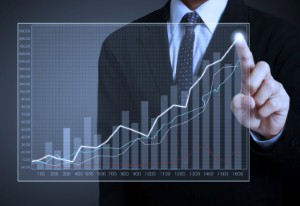 Dubai's economy could grow as much as 5.6 per cent if the global recovery maintains it current pace, according to a report published by Phidar Advisory on Monday (August 28th).
The advisory firm said: "The good news is that even if the global economy shows a tendency to apply the brakes, Dubai will continue show an upswing of 3.5 percent gross domestic product growth, and if it stays vibrant and robust then the emirate could hit as high as 5.6 per cent annually."
Recently, the International Monetary Fund (IMF) predicted that the emirate would be better positioned to finance its debts because of the stronger economic growth it was experiencing.
Comments from the Institute of International Finance (IIF) resonate with the predictions made by Phidar and the IMF, with Garbis Iradian, deputy director for Africa and the Middle East at the organisation, suggesting the growth would be driven by driven by tourism, transportation and trade.
With Dubai's economy set to strengthen even further, now could be the most opportune time to invest in the emirate. As stated by the IIF, tourism will be one of the main factors in the projected 5.6 per cent growth, meaning it could be time to dip a toe into the water of hotel property.
The emirate's hotel industry is currently flourishing, proof of which lies in the recent figures released by the Department of Tourism and Commerce Marketing (DTCM) that demonstrate the sector experienced its busiest half year ever recorded, attracting 5.8 million tourists between January and June this year.
Helal Saeed Almarri, director-general of the DTCM, said: "The figures for the first half of 2014 are encouraging and we continue to build on this growth to ensure a successful second half of the year."
It is steadily becoming recognised as a prime destination for both business and leisure, with Forbes magazine recently describing the emirate as one of the world's most influential places, further cementing the idea that now is the time to invest in Dubai.