Dubai's economic output 'to grow significantly' in 2018-19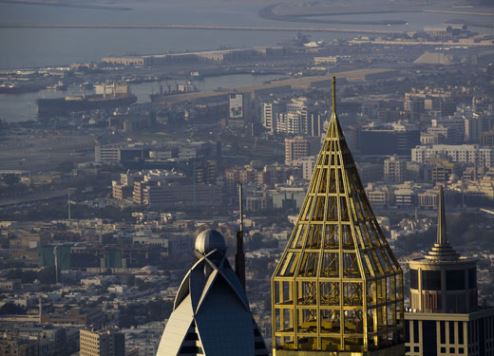 Dubai's economy is set to grow by 3.5% in 2018 and 3.7% in 2019, according to new government forecasts published by Dubai Economy and revealed last week by Crown Prince Sheikh Hamdan bin Mohammed bin Rashid Al Maktoum.
The forecast comes as it was revealed the emirate posted GDP growth of 3.2% in 2017, up from 2.85% in 2016.
Sami Al Qamzi, director general of Dubai Economy, attributed the growth to rising domestic demand and the ongoing recovery of the global economy. The emirate's investments in infrastructure designed to support the staging of Expo 2020 are also driving growth, aided by the biggest ever state budget planned for 2018, which was revealed last week.
"The policy of openness adopted by the UAE across trade and economic activity in general is bringing goods manufacturers and service providers to Dubai, enhancing and diversifying exports from the emirate and further integrating the emirate into global value chains," Dubai Economy said in the statement.
Dubai's tourism sector is projected to grow 5.1% this year, while its real estate and business services sector is forecast to expand at 4.3%, 3.8% and 3.9% in 2017, 2018 and 2019 respectively, according to Dubai Economy data.
World Travel & Tourism Council (WTTC) chairman Gerald Lawless recently stressed how the growth of the UAE's tourism sector was projected to outpace the global average over the next 10 years. 
"Globally, our sector is forecast to grow by about 4 percent each year for the next decade. But in the UAE, it's higher at 5 percent," he said, addressing delegates at the recent 4th Sharjah Hospitality Forum.
"By 2027, our research predicts that travel and tourism will contribute over AED 260 billion (US$70.8 billion) to the GDP of the UAE, which is 12.4% of the whole economy."
Lawless noted that "over the course of the next decade, more than AED 600 billion ($163.38 billion) will be invested in travel and tourism in the UAE in the form of airport upgrades, rail networks, port facilities and hotels".