Dubai's Burj Khalifa takes visitors to another level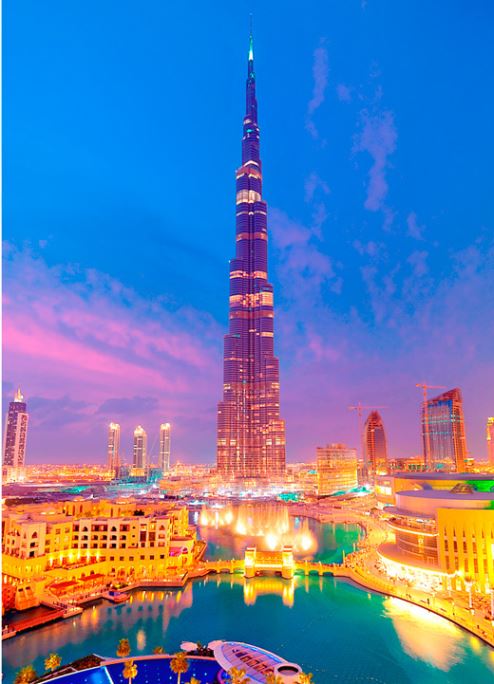 The world's tallest tower, Dubai's Burj Khalifa, is promising to take visitors to another level – literally.
The iconic building, which soars 828 metres into the sky, has unveiled a new 36-step spiral staircase that leads to Level 125 of the building.
It transports guests from the At the Top, Burj Khalifa observation deck on Level 124, which opened in 2010, to Level 125.
This is part of a new experience dubbed the 'At the Top Burj Khalifa SKY journey', which takes guests to the world's highest observation deck on Level 148.
The new white oak spiral staircase spans 100 metres and is adorned with a crystal LED chandelier. It is glass clad to afford expansive views of the city.
The spiral flight has been built with 60 metric tonnes of steel, 700 square metres of glass, and 350 square metres of stainless steel cladding. At any point in time, 150 people can pass through the stairway.
Dubai has almost one-fifth of the world's 100 'supertall' buildings, according to a new report by the Council on Tall Buildings and Urban Habitat (CTBUH).
The emirate has 18 towers standing at 300 metres or more, and another four are in the pipeline, the report said.
The majority of new 300-metre-plus skyscrapers are located in the Middle East and Asia, CTBUH added.
Burj Khalifa remains the tallest building in the world and it will soon be joined by four new skyscrapers.
RP Global is to build RP One in Business Bay; Meydan Group has started work on the 100-plus-storey Entisar Tower on Sheikh Zayed Road and has proposed the 711-metre-high Dubai One in Meydan One.
Dubai Multi Commodities Centre (DMCC) has also unveiled the design of the circa 700-metre Burj 2020 tower in Jumeirah Lakes Towers, with construction expected to commence this year.