Dubai's buoyant tourism industry drives economic surge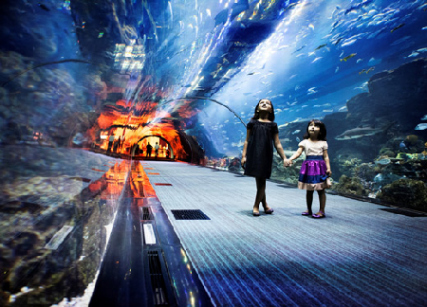 Dubai witnessed a surge in economic activity on the back of increased tourism arrivals to the emirate in November.
The Dubai economy tracker, a survey of business conditions in the emirate, rose to 53.4 in November, up from 51.9 in October. A score above 50 indicates economic expansion.
Increased tourism activity led the spike, while retail and construction played a major role in the pick up, the survey indicated.
The tracker revealed activity in the tourism sector raised the mark to 52.2 in November, up from 49.9 in October.
Total tourism figures to Dubai are on track to exceed the 14 million mark in 2015, compared to 13.2 million in 2014, according to Dubai's Department of Tourism and Commerce Marketing (DTCM).
A surge in arrivals towards the end of the year has been reflected in Q4 2015 hotel and hotel apartment occupancy rates recently released by business news source Aliqtisadi.
The average occupancy rate hit 90 percent, while some properties reported 100 percent occupancy during a three-month period.
The growth is being attributed to several factors including efforts by government institutions to promote Dubai as a global leisure and business destination.
A healthy increase in the number of business events and exhibitions staged in Dubai in the fourth quarter has also boosted occupancies.
Hotel demand increased 2.4 percent in November 2015, according to STR Global. It was outpaced by hotel room supply growth of 5.4 percent as Dubai's hospitality sector works to meet the emirate's ambitious tourism targets by 2020.
Dubai aims to attract 20 million visitors by the end of the decade.
In addition, the World Expo 2020, which will be staged from October 2020 to April 2021 in Dubai, is expected to attract 25 million visitors.
To cater to this surge, Dubai has 138 new hotels under contract, accounting for 18 percent of all properties pipelined for the Middle East and Africa (MEA), according to STR Global.
This equates to 39,323 rooms, which is 20.5 percent of all rooms under contract for the region.