Dubai ruler launches Dh1Bn charity foundation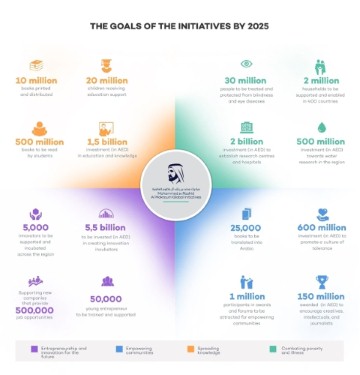 Dubai ruler Sheikh Mohammed Bin Rashid Al Maktoum has launched a massive new charitable foundation to fight poverty and improve educational standards globally.
The move cements Dubai's growing status and so-called 'soft power' credentials, with the foundation covering 1,400 programmes in more than 116 countries around the world.
Named 'Mohammed Bin Rashid Global Initiatives', the scheme will consolidate the work of 28 organisations and comes with an annual budget of Dh1 billion.
Sheikh Mohammed said: "The Arab region is undergoing massive challenges. We will not turn our backs on our region, we will provide our support, and bring hope for our youth."
Although already funding refugee camps across the region, Dubai and other emirates have come under pressure to accept more people fleeing war-torn countries across the Middle East such as Syria.
"The world today is facing great challenges on all levels; in terrorism, wars and mass immigration and the only solution lies in human development which can be achieved by educating people and helping them build their future," Sheikh Mohammed added.
Although global in scope, the main focus of the foundation will be the Arab world, with leaders aiming to target over 130 million over the coming years through a variety of different projects.
Education in the region is a key aim and goals in this sphere include printing 10 million books, helping 20 million children with their education and investing a total of Dh1.5 billion in education and knowledge by 2025.
The foundation will invest Dh5.5 billion to create 'innovation incubators' and train up to 50,000 young entrepreneurs.
Health is another major target and the Mohammed Bin Rashid Global Initiatives foundation wants to invest Dh2 billion over the next ten years to establish research centres and hospitals.
The charitable body is aiming for 30 million people to be treated and protected from blindness, while a further Dh500 million will be spent on improving access to water.