Dubai Ruler hails UAE a 'beacon of stability' in the Middle East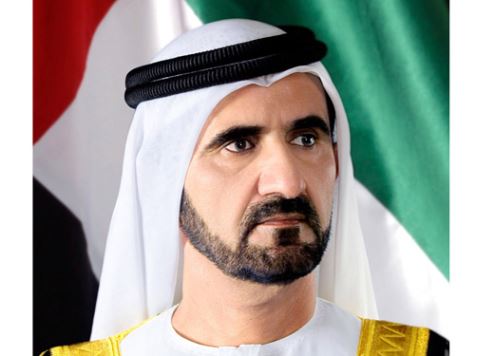 The UAE is set to become a regional leader and a 'beacon of stability' in the Middle East, according to the country's Vice President, Prime Minister and Dubai's Ruler, Sheikh Mohammed bin Rashid Al Maktoum.
He made the statement in the foreword to the recently-launched The Business Year: Dubai 2015, a report issued by Dubai's Department of Economic Development, which provides an overview of the emirate's robust investment landscape.
Sheikh Mohammed said the UAE was focused on goals that would help the country successfully host the upcoming World Expo 2020, which will take place in Dubai, and to realise its Vision 2021 strategic plan for economic diversification and development.
"Realising this Vision, and the efforts that are going into making Expo 2020 an event of international significance, depends entirely on the energy, creativity, and collaboration of our people," he said.
"Our aims are many and varied, yet all seek the same level of international excellence."
His Highness added that Dubai and the UAE were on track to achieve their goal of becoming a global leader in the Islamic economy.
The UAE was ranked as one of the healthiest Islamic economic environments worldwide in the second edition of the Global Islamic Economy Indicator (GIEI) released a few months ago.
The index, which measures the development health of the Islamic economy sector across 73 core countries worldwide ranked the UAE second behind Malaysia, highlighting the country's outstanding economic growth across all key performance indicators.
"In the realm of economy, we work to establish Dubai as the world's centre for Islamic economy by 2018," said Sheikh Mohammed.
"Last year, we created the Dubai Islamic Economy Development Centre to encourage the realisation of this goal within just three years. Dubai already plays host to a thriving Islamic finance sector, which has been growing at nearly double the pace of the conventional financial sector over the last few years,"
Sheikh Mohammed said.
Dubai's leader also noted that the UAE ranked eighth in the world and first in the Middle East in the International Monetary Fund's global competitive rankings.