Dubai RTA awards AED 2bn canal contract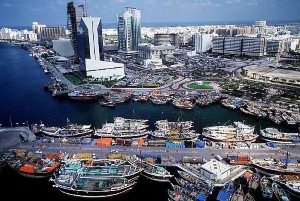 Dubai's Roads and Transport Authority (RTA) has announced a new contract to construct a canal.
The deal, said to be worth AED 2 billion (£328 million), has been offered to a joint venture between Parsons and Halcrow. The partnership had already been awarded the tender to design the project in 2006 .
Under the terms of the new agreement, the companies will now be responsible for elevating three major roads in the emirate, relocating utilities and constructing the 2.8 km-long canal itself. According to Parsons, the project is to be split into three separate parts.
The American firm stated it would be responsible for supervising construction of roads and bridges, while Halcrow will oversee the waterway excavation and marine works. The companies did not disclose financial details of the agreement.
Guy Mehula, president of Parsons MEA, commented: 'We are honoured to have been chosen for this landmark project in Dubai. Once completed, the Dubai Water Canal project will add 6 km to the Dubai waterfront and will attract many visitors.'
The new waterway will connect the already-extended creek from the Business Bay area to Jumeirah Beach. It will cut through Sheikh Zayed Road, Safa Park, Al Wasl Road and Jumeirah Beach Road.
Various shopping, leisure and commercial centres will be located at the project, including four world-class hotels and up to 450 restaurants. The epicentre of the development, Safa Park, will consist of a 50,000 sq m mall, 6 km of beaches and an 80,000 sq m waterfront walkway. In addition, there will be separate tracks for jogging and cycling.
The new bridge on Sheikh Zayed Road will be around a kilometre in length and will still enable yachts and boats to pass underneath. The creek will also see the creation of several new jetties and marine transport stations.
Officials stated the new development could see an estimated footfall of 22 million. It is expected the project will be completed over the next three years.