Dubai rolls out the red carpet for Chinese tourists and investors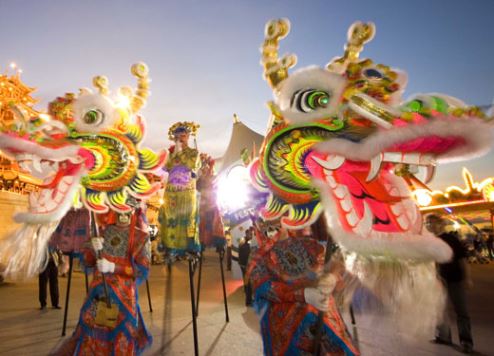 With China now ranking among Dubai's fastest growing source markets in terms of visitor numbers, the emirate is launching a range of new initiatives designed to further capitalise on this trend
With Chinese outbound tourism set to double from 2016 to 2021, Dubai is looking to position itself as one of the world's most popular destinations among Chinese tourists.
Earlier this month, Dubai Tourism announced a new landmark initiative with Chinese social media giant WeChat designed to enhance the experience for Chinese citizens visiting Dubai.
The city is just one of three worldwide – alongside Sydney and London – to launch WeChat's CityExperience Mini Programme.
WeChat CityExperience is being pitched as an effective platform for tourism boards, local attractions and merchants to address the growth and demands of travellers from China, leveraging the WeChat ecosystem.
As part of the initiative, Dubai Tourism developed digital guide maps for use on the WeChat platform to help Chinese tourists navigate the city and learn about its unique culture and history from official sources of information, all from the convenience of a smartphone and the WeChat app. The programmes were recently presented at the 'WeChat Mini Program CityExperience Showcase' event in Shanghai.
In addition to informative text-based tourist information and interactive maps, Chinese travellers can use the technology to explore Dubai's vast collection of tourist attractions, retail outlets and restaurants through photos and audio guides, making it a truly immersive experience.
CityExperience is also useful for itinerary planning, with suggested durations for each attraction, useful information such as addresses, contact numbers and sample itineraries.
Commenting on the launch of the initiative, Hoor Alkhaja, senior manager, Asia Pacific, International Operations for Dubai Tourism, says: "The team and I are pleased that Dubai is one of the first three cities to be featured as part of this exciting new venture, because the 'Experience Dubai' programme is good news for Chinese travellers as it will make discovering Dubai and getting the most out of your Dubai trip easier than ever."
The launch of the WeChat partnership tops an incredible year of growth in terms of the number of Chinese visitors coming to Dubai.
In the first nine months of 2017, 573,000 Chinese tourists visited Dubai, marking a 49% year-on-year rise and ranking the country fifth in terms of top tourism source markets.
The significant growth over the past 12 months can be attributed to the introduction of new laws granting Chinese visitors visas on arrival in the UAE in September 2016.
In the six months following the issuing of the visa decree by Sheikh Mohammed bin Rashid Al Maktoum, UAE Vice President and Prime Minister and Ruler of Dubai, the number of overnight tourists from China rose 60% year on year, with January's arrivals alone rising a remarkable 102% compared to 12 months prior. In the first two months of 2017, 157,000 Chinese nationals visited the emirate, placing the country among Dubai's top four tourism source markets for the first time in history.
China's economic ties with Dubai are also growing rapidly. The country already enjoys strong trade relations with Dubai and the UAE, and Dubai now counts 253,000 Chinese nationals among its resident population. More than 100 weekly flights now link Dubai with 13 Chinese cities.
Dubai is also capturing the attention of Chinese property investors, as witnessed by the stellar success of the Dubai Property Show, which was staged in Shanghai in March.
The three-day event showcased the benefits of investing in Dubai's booming real estate sector to thousands of Chinese citizens.
Speaking prior to the event, Her Excellency Majida Ali Rashid, Assistant Director General and Head of Real Estate Investment Management and Promotion Centre at Dubai Land Department (DLD), said: "Over the last few years we have witnessed a marked increase in demand from Chinese investors, who are eager to invest in Dubai property. This is confirmed by DLD's data base, which shows that over the last four years, Chinese investors have pumped over AED 10 billion into Dubai's real estate market. The show offers us a unique chance to meet potential investors in their homeland and share the attractive investment opportunities that Dubai offers."